Happy Valentines Day!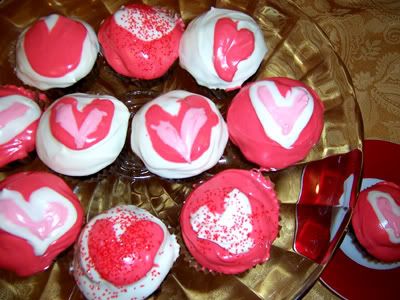 i hate this "holiday", but it gave me a reason for pink icing.

i used the 'decadent chocolate brownies' recipe from the Garden of Vegan, but i used less sugar and oil.

i don't usually measure things so this is a guess, but the icing consists of a few Tbs of margarine and soy milk, a few tsp of almond extract and a whole lot of powdered sugar whisked together.