Thanks for helping me fill my empty cake container: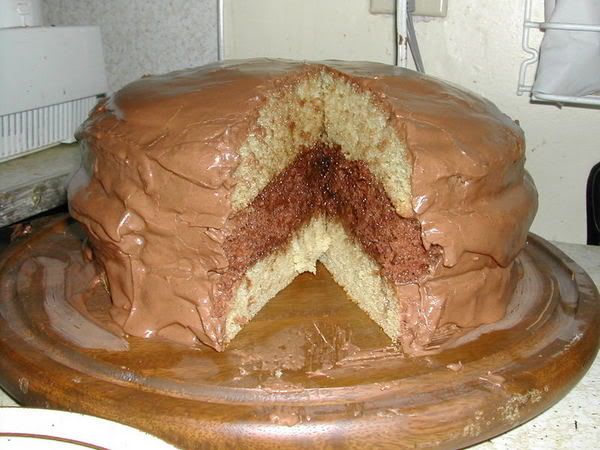 Please ignore the bad frosting job.

vanilla/coconut cake:
1 1/2 cups flour
1 cup sugar
1 tsp. baking soda
1/4 tsp. salt
1 1/3 cup coconut milk
1 Tbl. vinegar
Vanilla
1/4 tsp. almond extract

bake at 350 for 30-35 min.




pre icing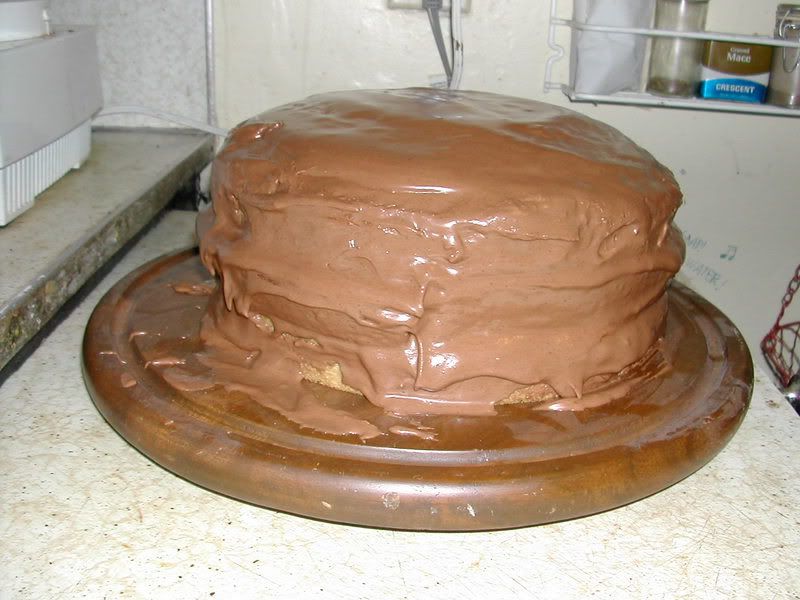 Terrible frosting job. It was supposed to be 4 layers but the banana layer didn't work out and I was too tired to fix it correctly.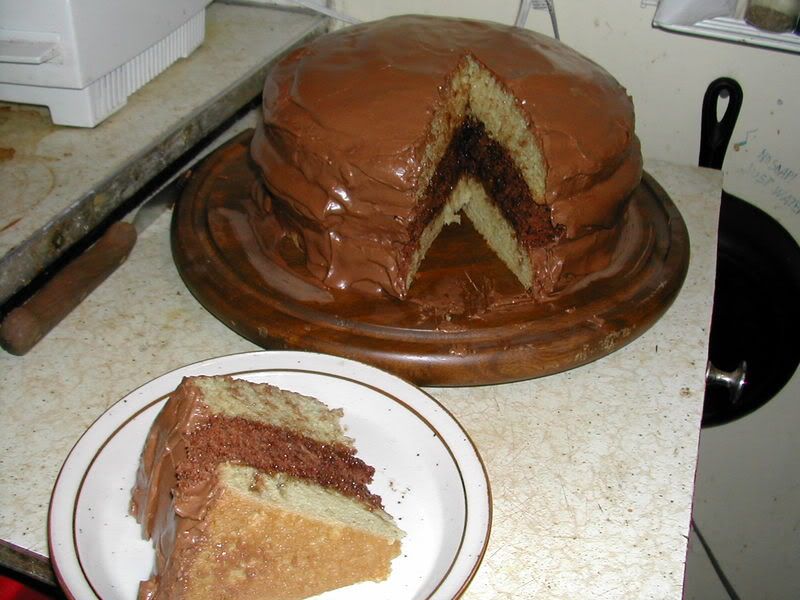 a piece for you.