A cat-inspired ice cream creation!



I was playing with my cat Zeus, telling him he looked like a big Smore, which made me hungry.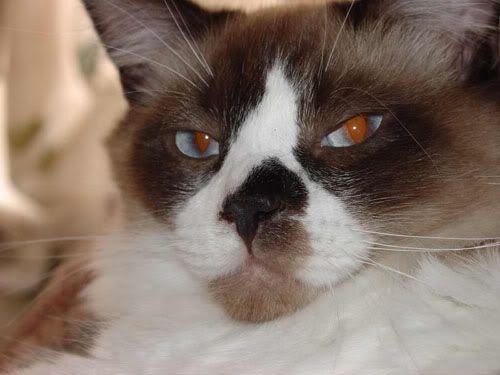 So I decided, to put graham crackers (biscuits), tofutti ice cream, Ricemellow fluff, and chocolate syrup, in a big bowl!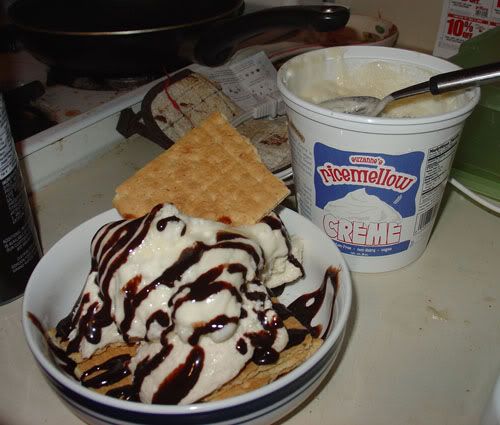 Result? YUM!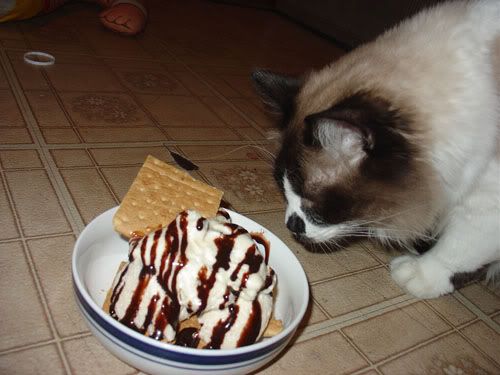 Twins!
</lj-text>
That took care of my sweets craving!