I served this on some of the chinese veggie leaves we grew in my backyard :) yummo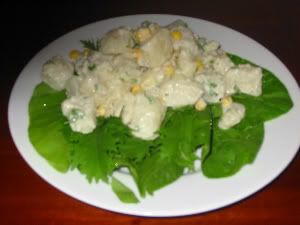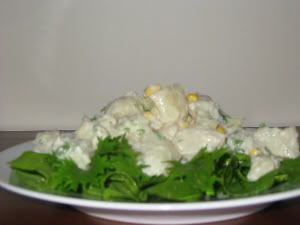 INGREDIENTS
3 large potatos, washed, peeled and cut into squares
tablespoon lemon juice
small can corn
half an onion, chopped
handful chopped fresh parsley
2-3 tablespoons vegan mayonaise or creamy soy dressing
sprinkle salt

METHOD
Add chopped potato to boiling water, cook until slightly soft but not mushy. Drain, cool, then add all the other ingredient, stir and refrigerate. Easy!