this was my dinner last night.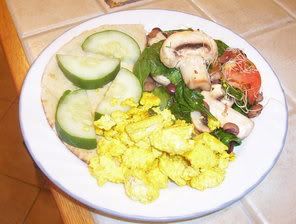 essentially i didn't follow a recipe, because i am a freehand... chef. ahah.
er. well, i just use basic stuff so there's no need. besides. it's more fun this way.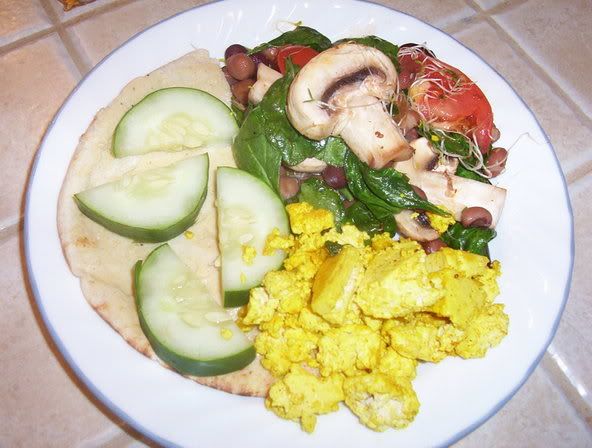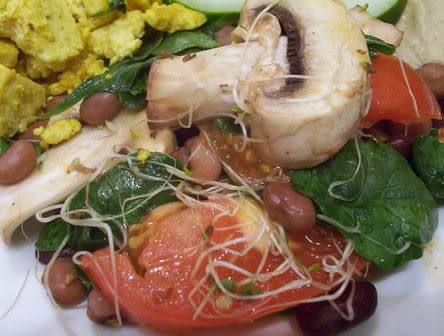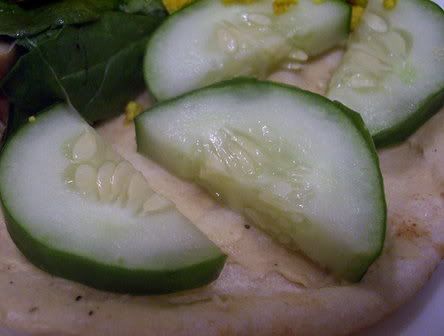 the scrambled tofu i originally made from a recipe in either the garden of vegan or how it all vegan.
i just made it off the top of my head last night; simpleeee!
squeeze out yr tofu as usual, then hand-crumble it into smaller pieces.
heat up a pan with some oil and toss it in.
add cumin, turmeric and curry. this is why it goes yellow, like scrambled egg.
spice amounts = depending on how much tofu you use. i had about 1/4 a block, and i probably used about a tsp or two of each.

fry for a few minutes, then season (esp. pepper) to taste.

the veggie mix is:
assorted beans (chickpea, kidney, fava, etc)
baby spinach (fresh)
tomatoes (sliced or diced)
mushrooms (fresh [so much better!!!!!], sliced)
alfalfa sprouts
put it all in a pan w/ a teensy bit of oil dribbled over the top & let it heat up. don't overcook/stir it too much or it will go mushy on you. five minutes max. put the tomato & alfalfa in last, so they won't go too soggy.

the side is half a pita bread w/ 60-pepper hummus (which probably contains 5) and cucumber slices!