I picked up some stuff at the farmer's market, including these Mediterranean pizzas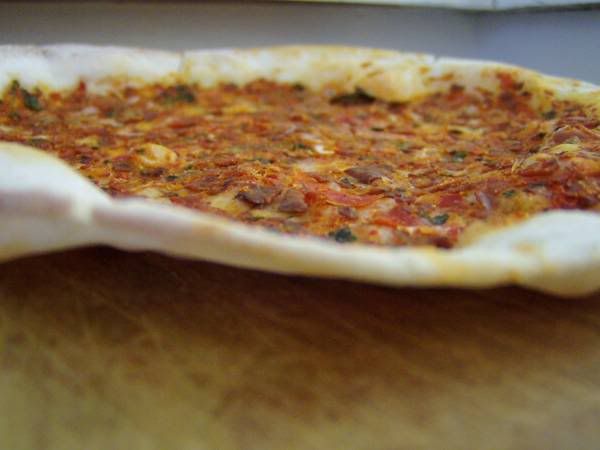 I want to try to make them at home, but I can't find a recipe for a crust like that. It's about the size and thickness of a tortilla. Any ideas?
I also got some more chimichurri.
It makes a really easy dinner. You can put it on pasta, veggies, bread, anything. I love it!