Pictures and recipe behind cut: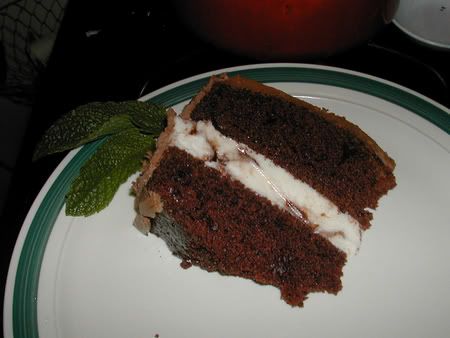 chocolate mint cake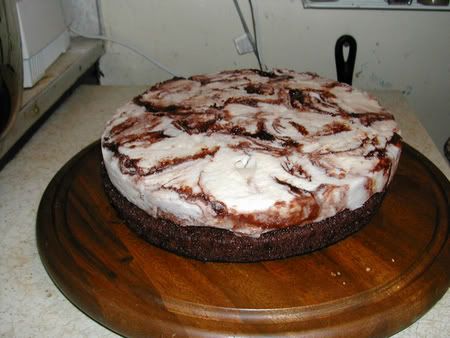 It's such a beautiful swirl of color! I mashed the ice cream down in the silicone cake pan with a potatoe masher then froze it for a day before: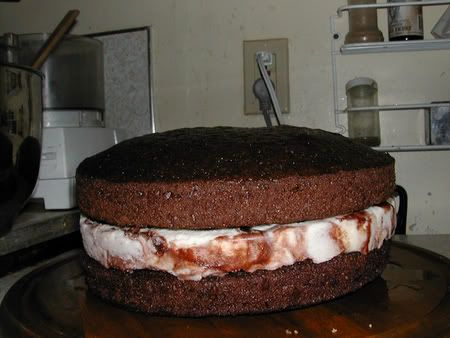 Smashing it between two light and fluffy chocolate cakes.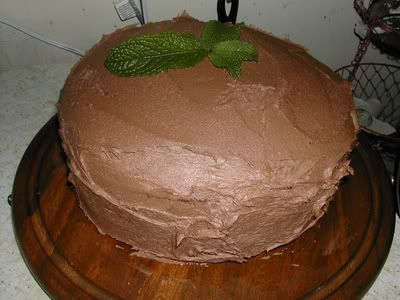 I had to frost is quickly because the ice cream wanted to melt.





I know this cake recipe has been posted 1,000 times, but here it is again:
1 1/2 c. flour
1 c. sugar
3 Tbl. cocoa
1 tsp baking soda
1/4 tsp salt
1 c. water
5 tbsp oil (that's just under a 1/3 c.)
1 tsp vanilla
1 tbsp vinegar

mix dry, then wet, then mix together. Bake at 350 for 30-35 min.

Frosting:
powdered sugar, coco powder, fake butter, a bit of peppermint oil, and some corn syrup. Maybe some water?