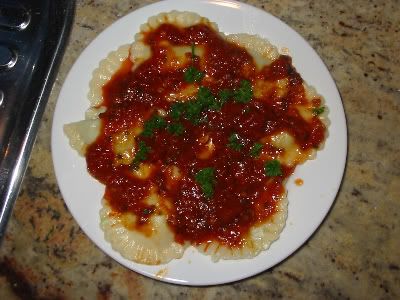 Mmmm I always crave ravioli and we cant get vegan versions here in Australia that I can find. So I made this to feed my craving and it was lovely. Anyone got any other good ideas for fillings? Its hard work but rewarding.
I also made some mushroom stroganoff with the left over pasta that I cut into fettuccini.

Make a pasta dough out of about 2 cups flour, pinch salt and about 5 tablespoons water. Knead and knead until a ball of dough, add little more water at a time if needed.
Roll out, and pass through pasta maker a few times till u have a big sheet
Cut circles with cookie cutter like so: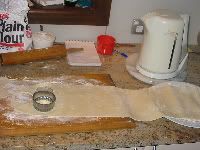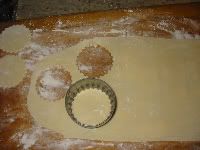 Make filling by using blending together mashed tofu, tofutti cream cheese and spinach. Add salt and fake parmesan to taste. yumyums. Place a dot of filling in each circle, and seal with some water and a fork.
Cook for three minutes or so. They should then look like this.


Cover with sauce and eat! yumm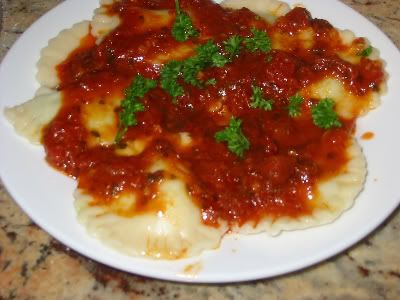 Here is the left over pasta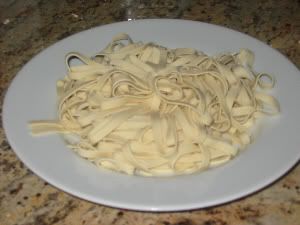 and the mushroom stroganoff i made it into yumyum!!