so, in case you aren't from the big D, our prized PISTONS are playing in game six of the nba finals tonight against the san antonio spurs. it's make it or break it for the pistons tonight. this is a HUGE game.



and anyways. i love me some pistons. they were the underdogs last year, beat the prized los angeles lakers, and i really, really, want to see them go back to back. i mean, look at how cute they are!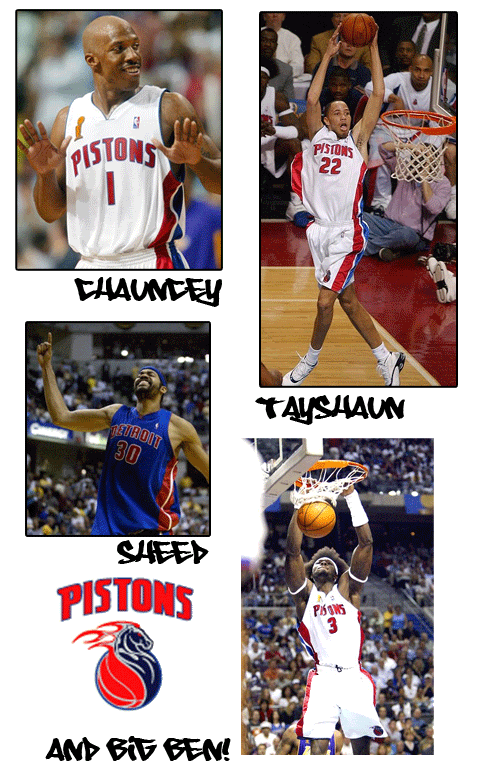 so for game six, there's going to be a game watching party. these seriously get pretty intense. my friends and i UNLEASH the rage. we're talking screaming and throwing things. basically acting like babies. you know how it is. ;)

so, for this game six EVENT, i had the forethought to make a DELICIOUS VEGAN GOOD LUCK PISTONS CAKE.

check it out!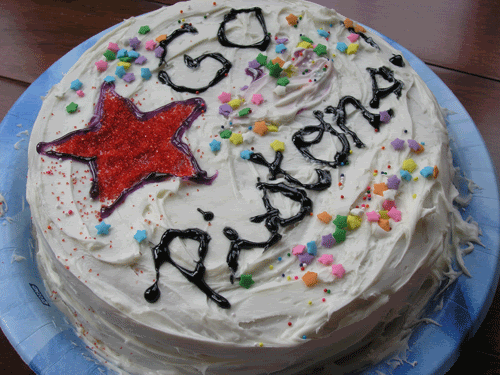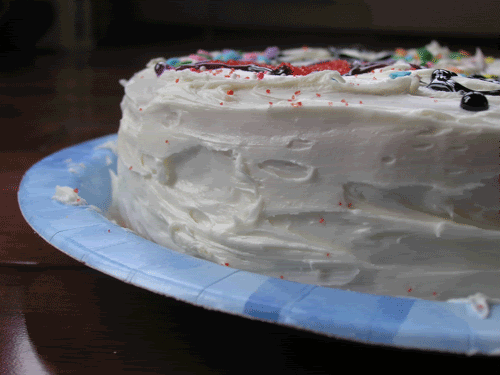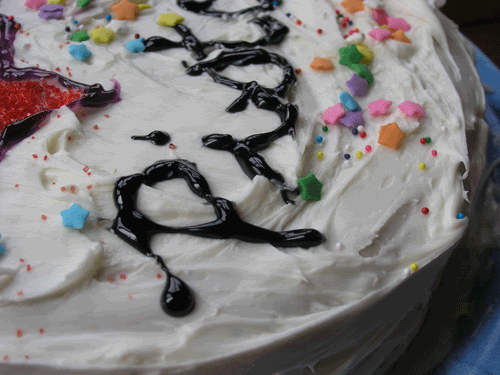 for this masterpiece, i used kittee's recipe for vanilla cake:

For the cake, sift the following together into a big bowl:

3 1/2 cups unbleached white flour
2 cups sugar
1 teaspoon salt
2 teaspoons baking soda

Combine the following in a second bowl:

2 tablespoons apple cider vinegar
4 teaspoons vanilla extract
2 cups water
3/4 cups vegetable oil

Add the liquid ingredients into the dry ingredients. Mix with a big whisk to get all the lumps out. Pour into two round cake pans that have been oiled and floured. Bake at 350°F for about 50 minutes. Test the centers with a toothpick or cake tester. If the tester comes out clean they are done. Cool ten minutes then invert on cake racks and allow to cool fully.

and then frosted it with duncan hines! DELISH!

and GOOD LUCK PISTONS! enjoy!