We all hate McDonalds, but damn I miss their breakfast food.


This recipe makes OMELET style egg.. not the scramble we are used to!
(WARNING! These are really good. Ive made two batches this week! Im so happy with myself! =p)

16 oz firm tofu (you can use the 12oz boxes, just cut back some of the ingredients.

Wet ingredients:
1/4 C water
splash of oil

Dry ingredients:
1/4 C flour
3 T tumeric
3 T nutritional yeast
1 t baking powder
a few shakes of garlic powder & onion powder each
salt to taste (about 1/2t of the wet celtic sea salt)

Preheat oven to 350
In a blender, place wet then dry ingredients, followed by crumbled tofu. PUREE!
If you need to add more water, please do. Blend until thick and creamy.
In a greased rectangular cake pan, pour in the mixture and even it out.
(for an omelet, use a square pan to increase thickness)
Bake 15-20 minutes, or until the top is completely firm and is a nice yellow color.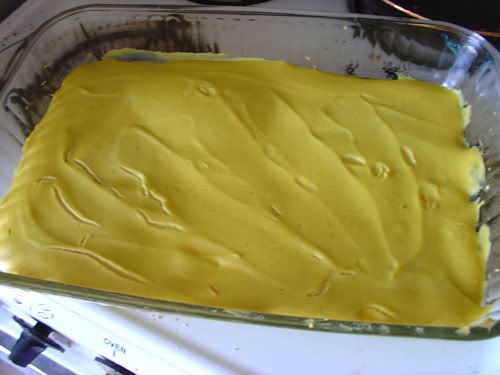 With a knife of pizza cutter, slice short-ways, making 4-5 short fat strips. Using a spatula, gently loosen the egg, folding the loose piece onto the top. Do this 3 times for the "rolled up" look.

Place on a muffin or biscuit with some fake cheese and enjoy!
(I find it best to place the bottom-half muffin with the egg & cheese in the toaster over, and top muffin to the side so it can get crunchy by itself. Nice and hot and delicious!)