Using a sample packet of Laura soybeans, two packets of nigari, and the equipment that the nice SoyQuick people sent me, today I made a block of tofu.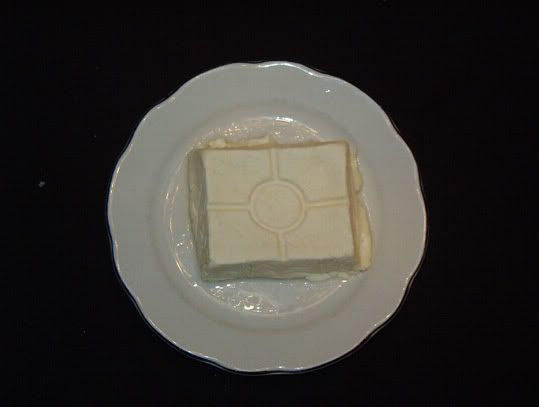 HUZZAH

Behind the cut is another one to give you a closer look at the texture...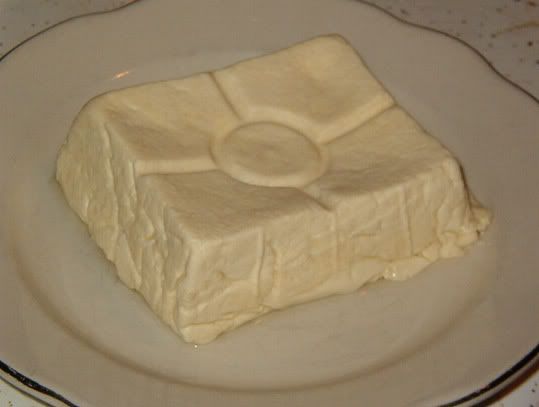 It was a lot of fun, actually. The block is in the freezer now so that it may be used to make yummy stirfry goodness for tonight's dinner. If the taste, consistency, etc are different from using storebought tofu, I'll update you on that. Yay tofu!