today I made biscotti for the first time ever. here's what happened:




first, I had to make a loaf out of the dough.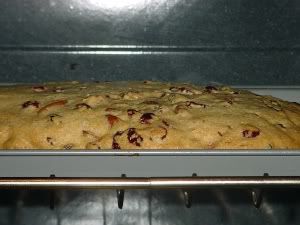 then I had to bake it for about 30 minutes.





it looked pretty tasty when it came out, but I couldn't eat it! biscotti doesn't mean "once-baked cookie", you know.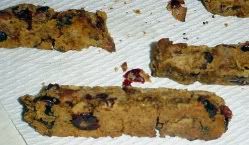 after another round in the oven (ten minutes this time), it was ready to be sliced!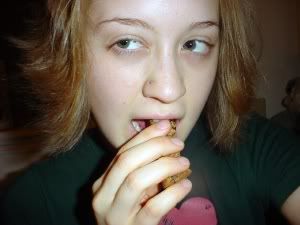 being a woman of fine tastes, I had a bite to see if it was excellent enough.

it took a while, because I figured out that my oven is hot (well, you know- hotter than a "regular" oven) and I actually needed to cut the temperature and baking time a little... so I tried it again with the batter I had saved (I tested it first so I didn't end up wasting lots of it- I had an oatmeal cookie disaster earlier today!). after the second attempt, I was satisfied! yum!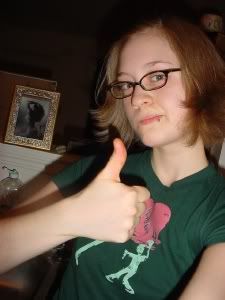 (glasses help me bake better.)

FIN.

oh, and here's the recipe! I used orange juice and orange zest in place of the cointreau. as I mentioned, I found out that my oven must be hotter than I thought. while I haven't had real problems in the past, I followed this recipe exactly and the biscotti was badly burnt on the bottom the first time around. the second time, I cut the first baking time to 25-30 minutes and baked the biscotti at 300 degrees instead of 325. this helped a lot. the first batch of biscotti had a near-perfect texture, but all I could taste was the fact that the bottom was almost blackened. the second batch came out better, but I'm still gonna try other recipes until I'm absolutely pleased with the finished product- it's a new personal project because I got so frustrated the first time! have any recipes you'd like to share?