alfredo
home made chinese
tofu pot pie






the sauce is sooo easy:
blend:
1 brick mori-nu silken tofu
with 1/2 cup unsweetened soy milk

melt 1/2-3/4 cup vegan margerine (the more the merrier, but if you want to actually, you know, not be awful for you, use less) with 2 tsp salt and 1 TBS pepper, add blended tofu mixture. when this comes to a boil, add 1/4 nutritional yeast and 2 tsp garlic..





It was pretty time consuming and very stressful making home made chinese food, but soo soo soooo worth it. We just used this recipe for the spring rolls, but obviously veganizing it, this was the recipe we used for the noodles, and except we left out the chicken and added some "asian slaw" which can be found in the salads section of grocery stores. thiswas the sesame tofu recipe (amazing! tastes just like the restaurant kind) we froze (for 48 hours) some triangled cuttofu (via the instructions from VwaV), instead of using chicken, and veg broth instead of chicken as well.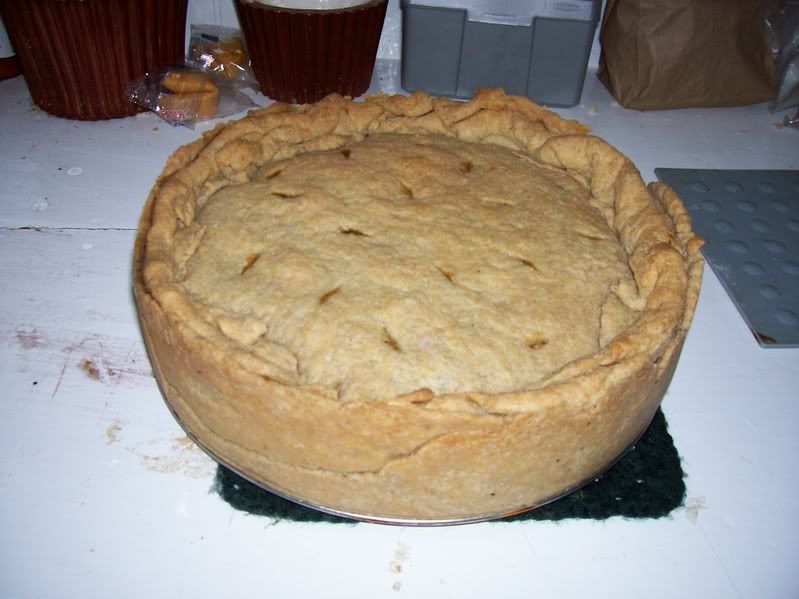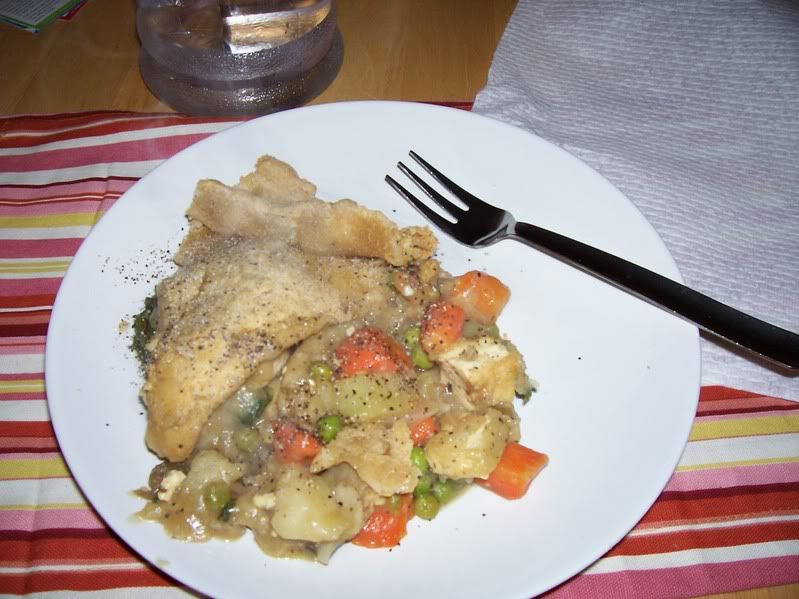 Tonights dinner was tofu pot pie. I used to work at a health food store that makes this in the deli, so I used all the "tricks" and recipes from that.


crust:
Start by making crust made from 2 cups white flour, 2 cups wheat flour, 1 1/3 cups shortening and 16 TBS ICE COLD water. Cut shortening into flour with a pastry blender (or a fork), then add water by 3 TBS at a time. Form dough into a large ball and refridgerate while cooking pot pie filling.

filling:
cube and cut 1.5 bricks of tofu and coat in pepper, salt and cornstarch. Bake for 25 minutes at 375 degrees. Chop and boil 5 medium sized potatoes. While that's cooking, chop and sautee 3 stalks of celery, 2 cups carrots, and one small onion, 2 TBS garlic and about 1 cup of kale. Add 1 cup vegetable broth while cooking, as well as italian spice (any will do), salt and pepper to taste. After potatoes and tofu are cooked add to sauteed veggies. Mix three packets of vegetarian gravy, or purchase 3 cans of vegetarian mushroom gavy (found in the "gravy" section). Mix in with vegetables.

when filling is done, cut dough in half, and roll out each half to fit whatever baking pan you are preparing. lay bottom shell inside and pinch sides up to the top of the pan. Pour in the veggies and cover with the other half of the dough. Pierce holes in the crust with a knife/fork. Bake at 400 degrees for approximately 50 minues to an hour.