I'm on a roll!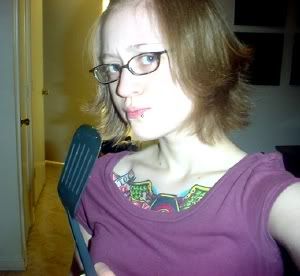 a girl with a spatula is not to be messed with. especially when she found a box of fantastic falafel mix in the pantry a girl with a dirty spatula.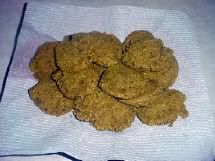 I broiled mine. it looks like the inside of the falafels at jack's, which is one of my favorite little restaurants. granted, my falafels aren't the most attractive and forming them made my hands smell awful, but the end result is pretty pleasing.

we've got pitas, sesame tahini sauce that's yet to be made, toasted pine nuts, and fillings for the pitas like lettuce, tomatoes, and pepperoncinis. what else? I've never made falafel before. I might turn them into burgers with whole wheat buns I need to use up and make pita chips. I need to look up dip recipes!




pita chips with curry powder and garlic, fresh red bell pepper slices, hummus, and a whole wheat pita pocket stuffed with falafels, lettuce, tahini sauce, and curry powder.