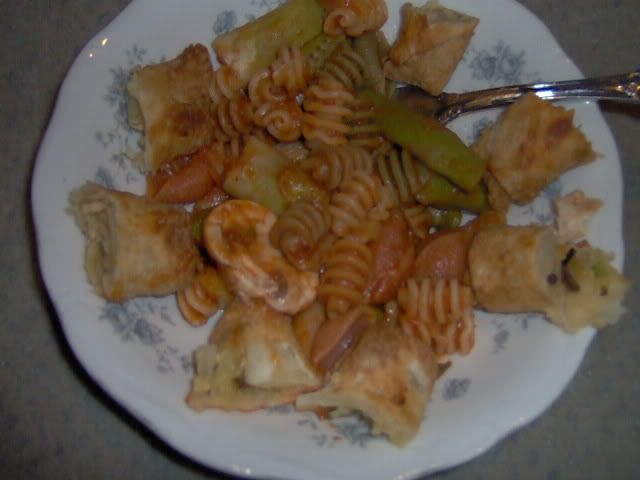 Ingredients:
Couple handfuls of pasta noodles
Pot of Water
A little bit of shredded, cheddar soy cheese
A few steamed veggies (I used mushrooms, zucchini, and asparagus)
Some sauce (Doesn't matter how much, whatever is to your liking)

1. Steam veggies
2. Boil noodles.
3. Dump out noodles and place in a frying pan (put some oil or whatever you use in to coat the bottom)
4. Also ad to frying pan: veggies, cheese, sauce.
5. I use a spatula to mix it all up for about 2 minutes or so.

Oh and I cut some spring rolls I got from the store in half, and put them around the bowl.
Excellent!

EAT UP!!!