tofu scramble (my first!) with smart bacon, green peppers, and onions (and turmeric and bragg's); oven-baked taters with olive oil, spike, garlic, onions, and green peppers (I had to use the whole thing!); french toast (whole wheat pastry flour, soymilk, nutritional yeast, and a little sugar and salt); vegan english muffin with follow your heart american cheeze, nayonaise, and smart bacon; smart dogs in whole wheat biscuit blankets; strawberry-bananner smoothie.





pigs in very comfortable blankets.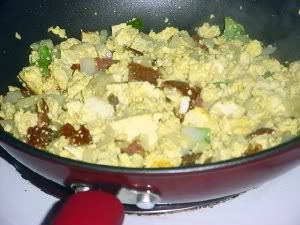 tofu scramblin'.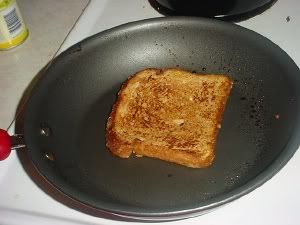 french toast toastin'.




close-up!




group shot!


I decided that I don't like smart dogs. it was my first time trying them and will most likely be the last. the texture was very off to me and the taste didn't make up for it enough to be worthwhile. everything else was absolutely delicious!