Ignore my dirty counters.

Ingredients: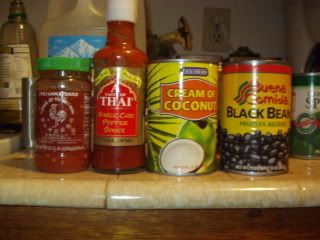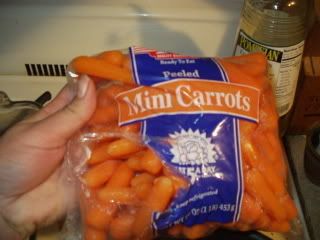 Preparation:

Sautee carrots.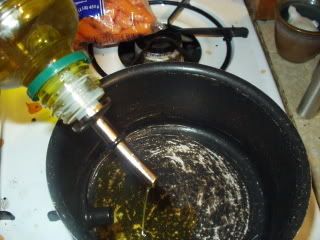 Add other ingredients.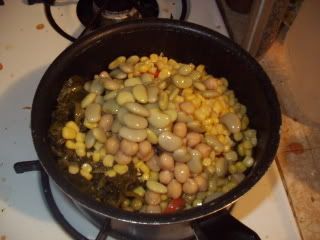 Stir.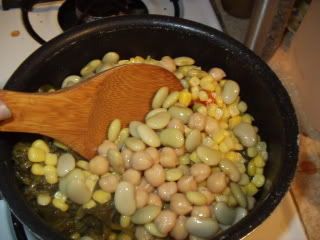 Done.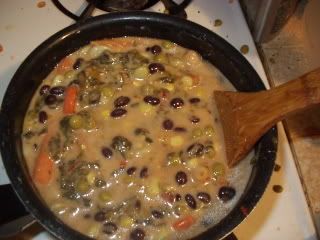 Thai Veggie Stew

You can see the ingredients pictured above, but they are:
Mini carrots
Half a can each of corn, lima beans, black beans, spinach, whatever (you could use fresh if you wanted, of course)
Enough of the following to mix with the veggies and make a stew-like consistency:
Thai Chili Sauce
Vietnamese Garlic/Pepper sauce (Sriracha)
Coconut Milk

I sauteed the carrots for awhile, then dumped everything else in and simmered for 10 minutes. Mine was too spicy, so I broke up some of those bake-n-eat crescent rolls (some kinds are vegan, believe it or not!) and mixed it together. I did not feel like making rice, and now that all's said and done, I think the crescent rolls made it unique.

ETA: I was thinking about how to make this dish better, and I think adding 1/2 cup of vegetable stock and toning it down on the red chili-based ingredients would do it good.