ETA: This was from the other day, I would NOT recommend eating any leftovers you have if you made the Thai Stew when I posted it! : D



I had these leftovers from the
other night:





I also had these tostada shells: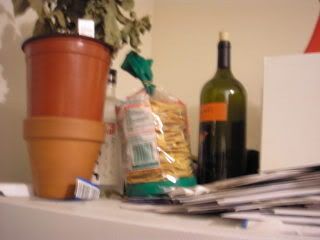 I added some fake ground beef to the leftovers, then I microwaved it.




I made a spicy orange salsa from 1 T Orange Marmalade, 1/4 C Hot Salsa and 1
tsp. lemon juice.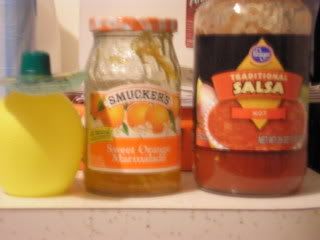 Red Stripe goes well with this.