This was so good I had to brag and share. It's so simple. You can get fairly good premade crusts and sauce at most grocery stores that are decent. They may not be excellent for you but they are good for times like this when you have to have help making things...I just had surgery...

Ok. This will be majorly picture heavy so they will be behind the cut. There are ten in all!

A little back story...I do this thing with my penguin Lenny. This is also his dinner. He's in the pictures too...haha.
Here we are grating the cheese...sortof.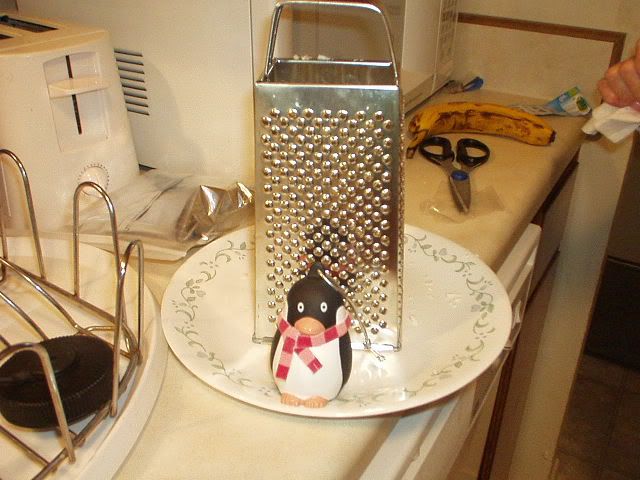 Here is the pizza crust with sauce and spinach, olives and tomatos spread on it. My mom is working on spreading the vegan gormet mozzerella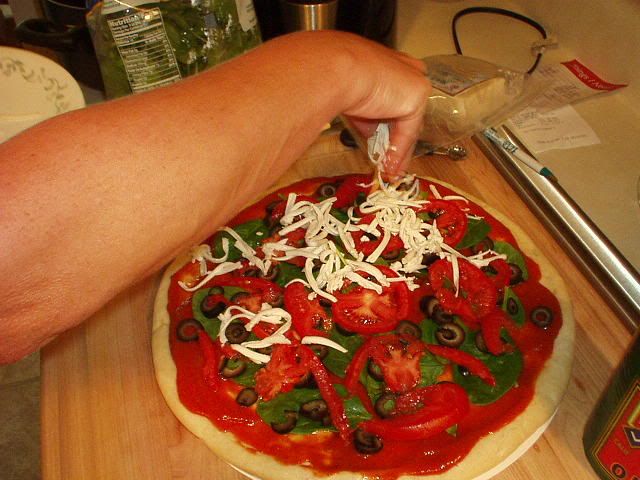 and now for a few supplies pictures: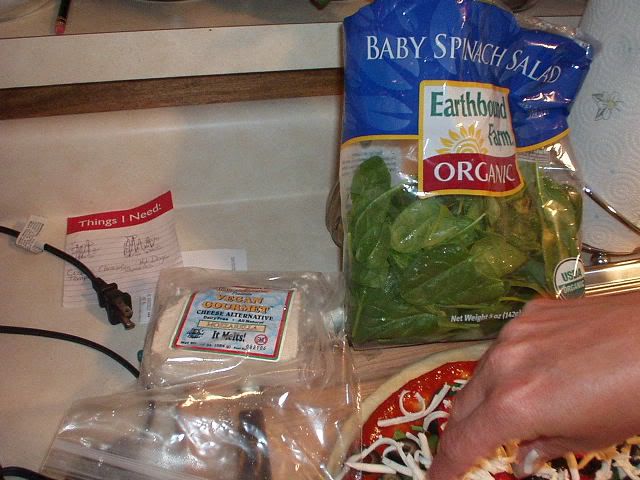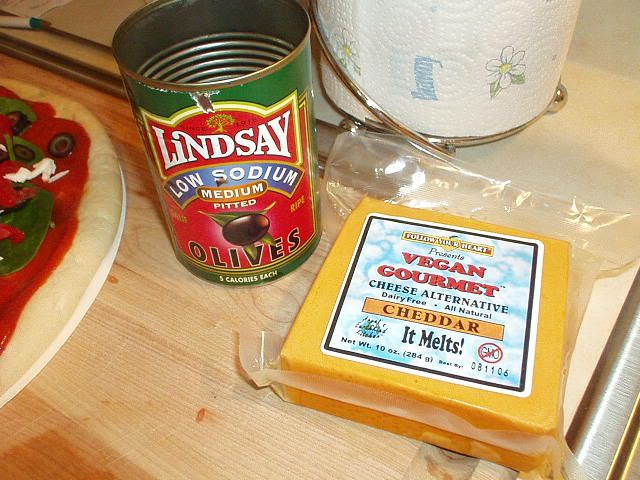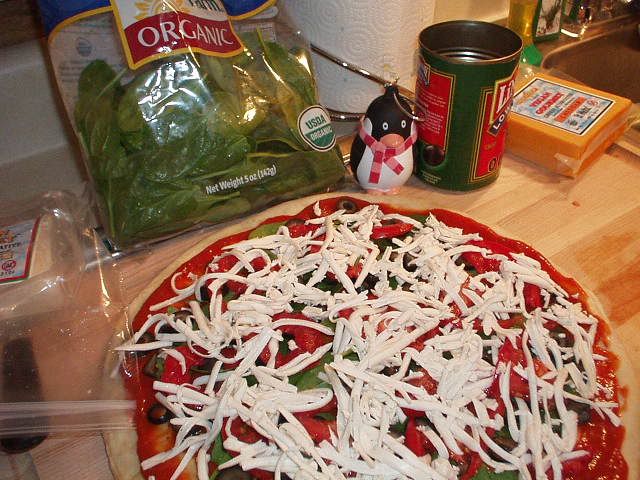 And here is the cheddar being spread, Lenny helped!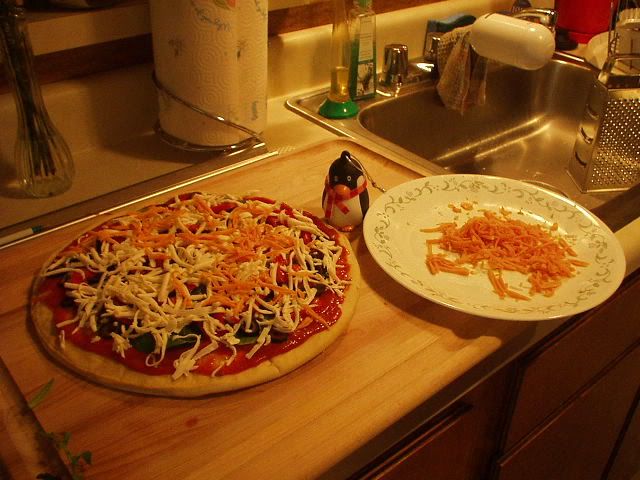 And Lenny and my Salad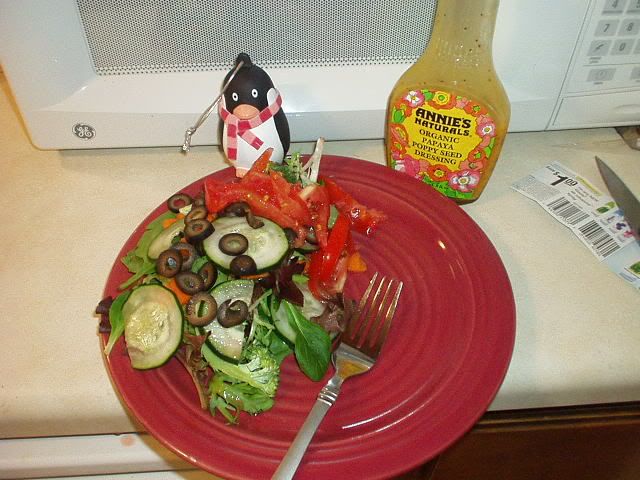 Here is the pizza out of the oven...Lenny almost melted it was so hot! The cheese doesn't melt as well with all the toppings I think...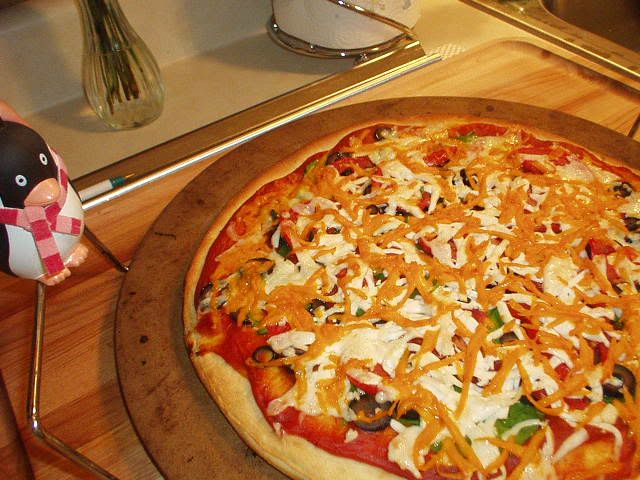 And now for the finished plate. I added sprouts to the salad cause I forgot them before...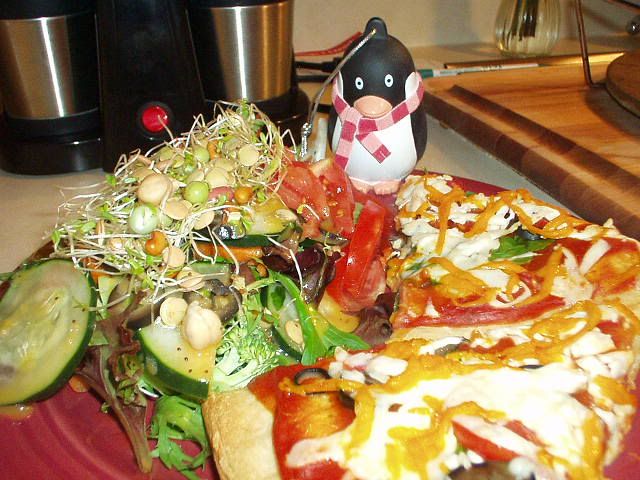 And here is my mom, eating vegan food, and going "I don't like my picutre taken!!" hence the crazy face. It's sideways but I think we can all deal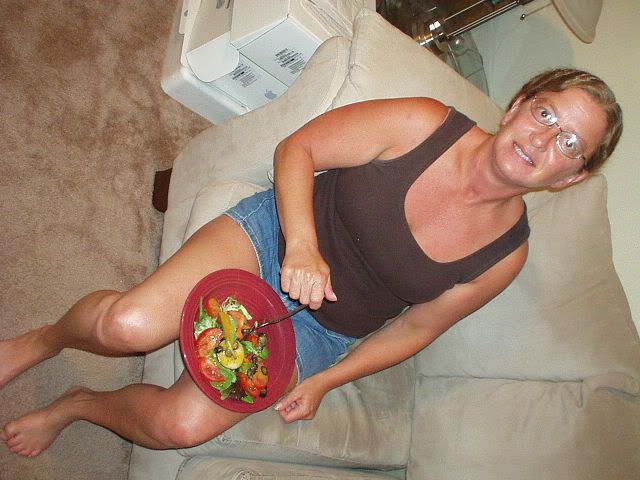 and now just cause I feel like spreading the love...My current happiness is my AFI cd I got last night! haha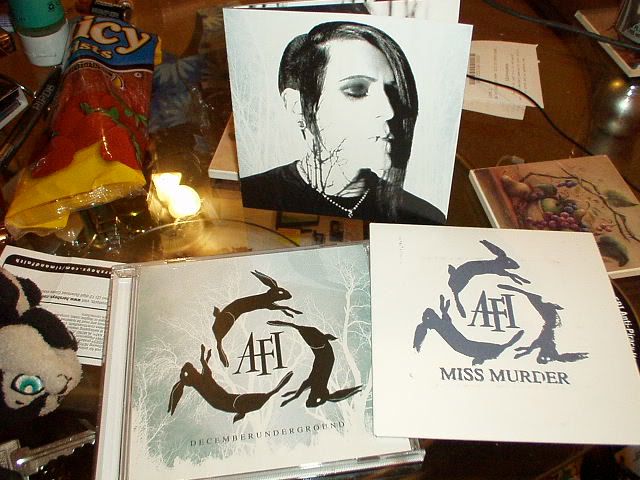 yeah that had nothing to do with vegan cooking but I am super happy I got it last night in the mail and wanted to spread the love.

I hope everyone is doing well!