I'm looking for a vegan creme brulee recipe because, well, blowtorch!
Anyone got a tried-and-true one?
I was wondering if anyone could recommend a good Moroccan cookbook?
I had a craving for a spice cake so I found a recipe on vegweb and made it. It turned out a lot more like a not too sweet gingerbread. I wasn't really impressed. I might try subbing maple syrup for some or all of the the molasses next time. The glaze is powdered sugar, vanilla extract, and molasses, topped with raisins. Trust me, it looks yummier than it tasted. Edit: I also added 1/2 tsp nutmeg to the cake.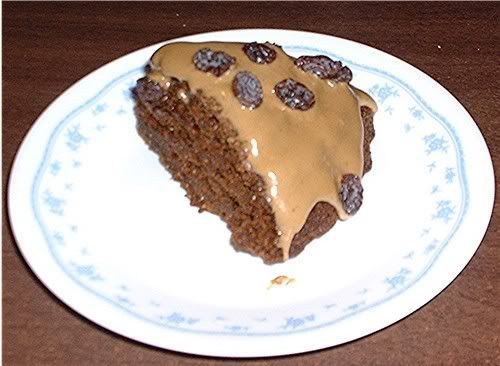 (
Collapse
)
(
Collapse
)
(
Collapse
)