The first thing you'll want to do is freeze and thaw a block of firm or extra firm tofu. This makes it nice and chewy. Squeeze or press out the excess liquid, and then slice it into cubes.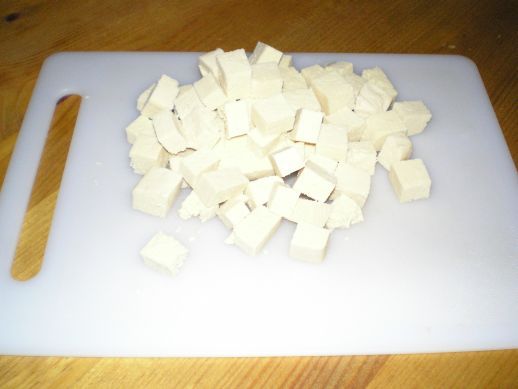 The next step is to make your marinade. In a small bowl, I mix a few tablespoons of water with a tablespoon or so of soy sauce and about a teaspoon of anchovy-free worcestershire sauce. I also add a bit of garlic powder, and Vegeta boullion powder. The measurements are all to taste, but make sure that the liquid is nice and dark.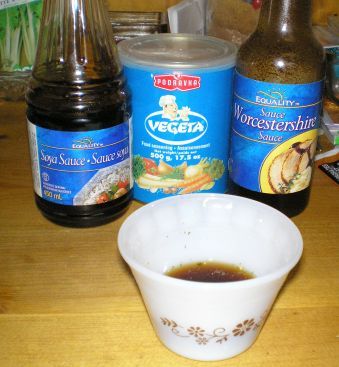 Pour the marinade evenly over the tofu and mix it gently.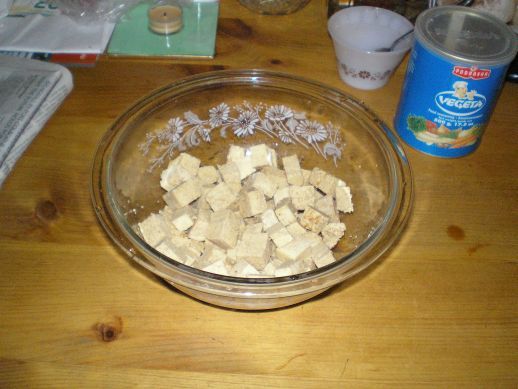 In a bag, mix approximately a quarter cup of flour with about a teaspoon of seasoned salt (like Spike or Dash or whatever you like. The stuff I have is a no name brand).
Dump the tofu into the bag, seal it, and give it a good shake so that the tofu is evenly coated.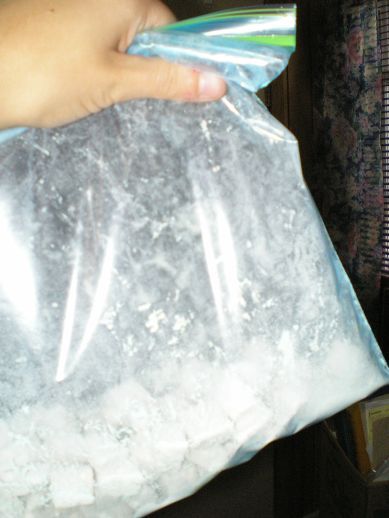 Heat some oil on medium high heat, add the tofu, and fry'er up!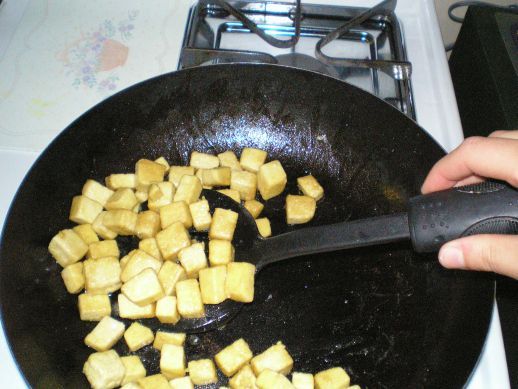 You'll want it to get nice and browned.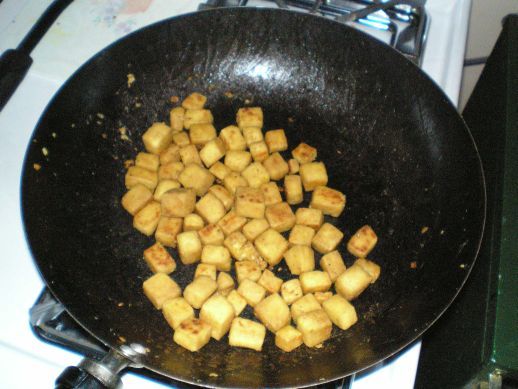 Okay, now turn off the heat and dump on your favourite BBQ sauce.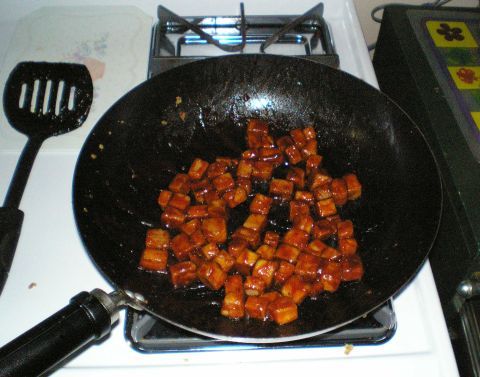 and voila! It couldn't be simpler. Even my tofuphobic omnivorous mother proclaimed it to be delicious - and if she thinks it's good, it's a success :)

I really like to eat the cold leftovers the next day. The tofu gets very dense and chewy when it's cold. It's a good picnic food when accompanied with potato salad and coleslaw.