My garden is being overly generous: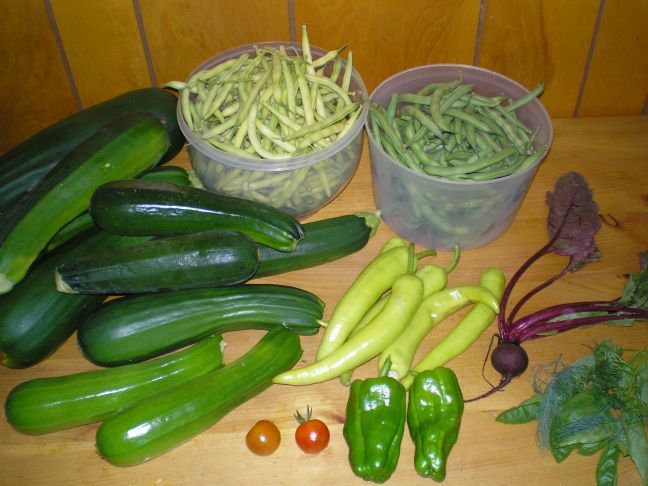 See the mountain of zucchini? I ended up with something like eighteen cups of shredded zucchini.

After I got over the shock, I got busy.

The first thing I did was make a pot of Curried Zucchini Chowder. I used 1 teaspoon of curry powder instead of 1/2 tsp of curry paste, and I doubled the cumin. This was my first time trying this recipe, and it's going to go into my "Recipes I'll make again" folder.

This is my first time playing with the "enhance colours" feature on my photo editor - I tried to lighten the photo a bit. It looks fine on my computer - apologies if it looks super light on yours!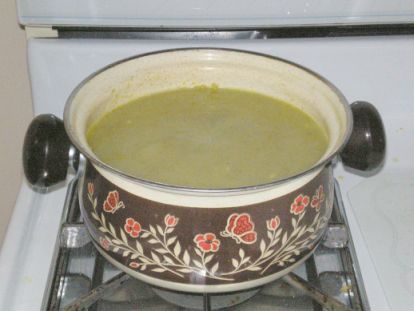 The next thing I made was this Zucchini Cake from the Post Punk Kitchen. This was my first time making this recipe, as well, and my mother is raving over it. As you can see, I've dusted it with powdered sugar.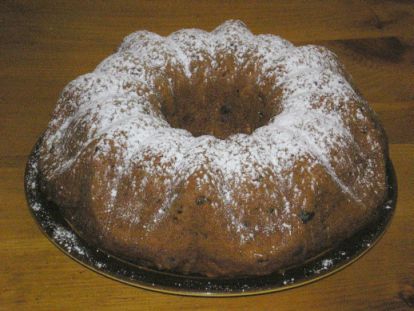 Finally, I made the old standby, Zucchini Bread. I've made this a few times and I love it. I reccomend doubling the cinnamon.

Here's a photo from when I was making the batter:




Here's the zucchini breads chilling out on the table with the zucchini cake in the background.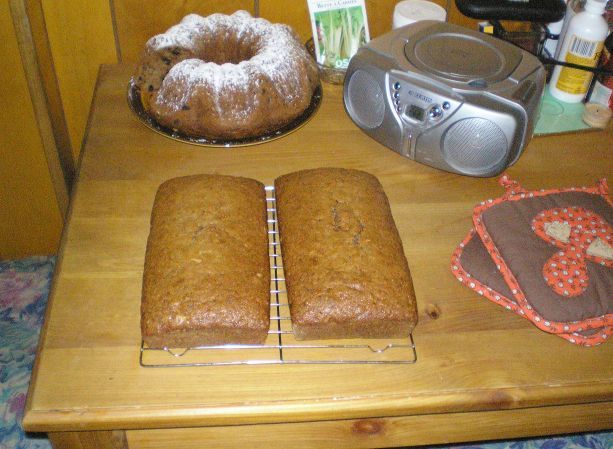 So, that was fun. I've still got like six cups of shredded zucchini left. Anyone have any suggestions?

P.S. If you can't tell, I just bought a digital camera and I can't stop playing with it :)