This recipe is a compilation of Tex-Mex awesomeness. I've been excited to try a sweet potato + black bean combination forever but just haven't gotten around to it. I finally cobbled together a couple of recipes to create a plateful of fantastic flavors. I spent my entire dinner getting a little bit of each component on my fork and creating "perfect bites"!
In this dish, roasted sweet potatoes sweeten, black beans with cumin bring the heat, cilantro-lime slaw adds crunch and acid, and a bright corn relish with creamy avocado and juicy tomatoes lends freshness. Since it's full of veggies, only 451 calories per serving, and includes components to make up complete proteins, I'm also going to decree that this meal is healthy (though I'm
no expert
). Serve it atop your favorite grain for an even more filling dinner. Heck, you could even go crazy and serve the tacos in flippin' taco shells. You know, if you're that kind of person.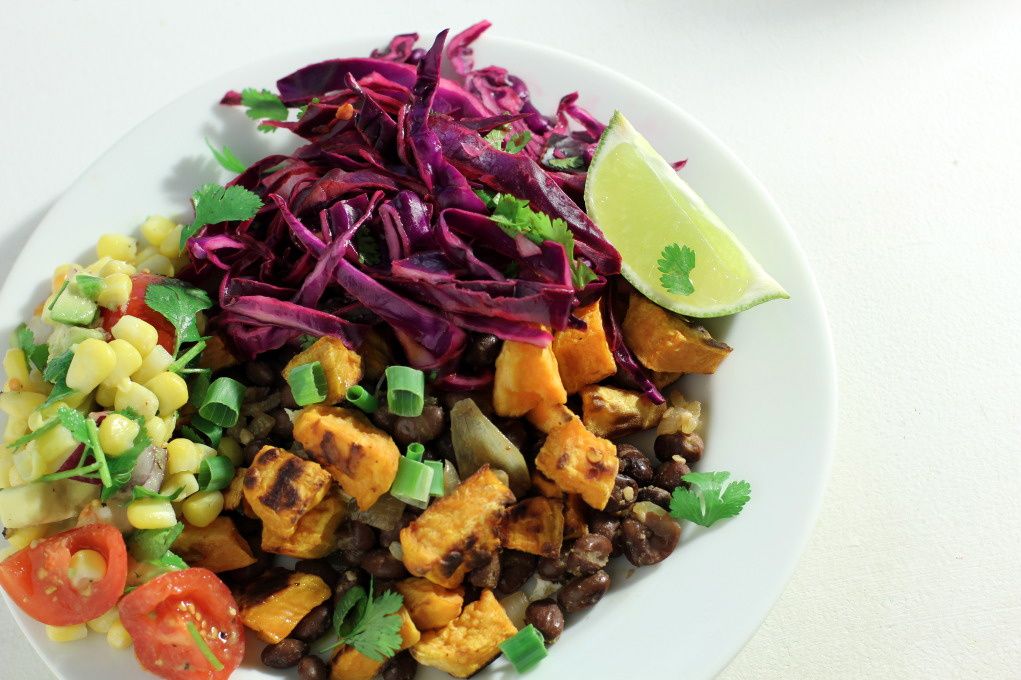 (
Collapse
)
To read about what nudity has to do with these "tacos," or see why I even call these "tacos," or other such silliness, please head over to
Willow Bird Baking
!
x-posted to food_porn, cooking, picturing_food, and vegancooking