Last month I catered my sister in law's wedding. It was quite the challenge since they needed options all the way from Vegan to Steak and just wanted appetizers. Flatbread pizzas were the way to go! It was so fun coming up with different kinds of fancy pizzas. Here is my first installment of my Flatbread Pizzas - a Vegan Roasted Squash and Asparagus Flatbread Pizza. Even if you are a meat-eater, this is sure to satisfy your pizza cravings, while leaving the boring typical toppings behind.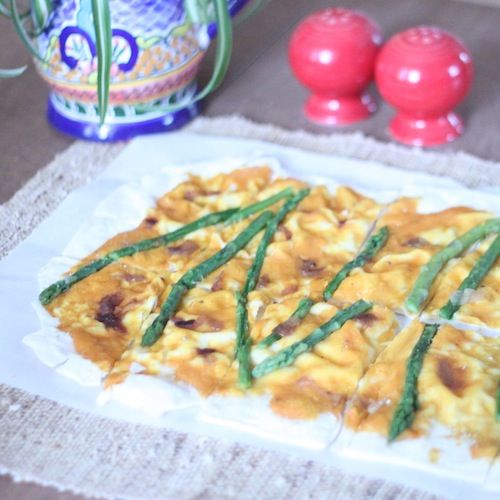 For more check out my blog at:
The Realistic Housewife
Thanks!
(
Recipe!
Collapse
)