to me, these muffins = ♥



BANANA ALMOND MUFFINS OF ♥

3/4c whole wheat pastry flour

3/4c regular ol' flour

3/4c sucanat

1 tsp baking soda

1 tsp (heaping) cinnamon

1/2 tsp ginger

dash of salt

1/4c soy yogurt

1/4c vegetable oil

1/4c maple syrup (or molasses, depending on flavor preferences)

1 tbsp vanilla extract

1 tbsp soymilk

2 very ripe & speckled bananas (medium/large size)

egg replacer = 2 eggs (i use enr-g)

lotsa almonds, toasted and then crunched up

preheat oven to 350degrees.
mix together the dry ingredients, creating sort of a concave in the middle of the mixture. set it aside, and move on to the wet stuffs. i microwave my bananas before peeling them - i've found that this brings out the sweetness in them even more. just be careful when peeling them, as the fruit inside gets purrrrty hot. mash up the bananas, and then blend together all the wet things.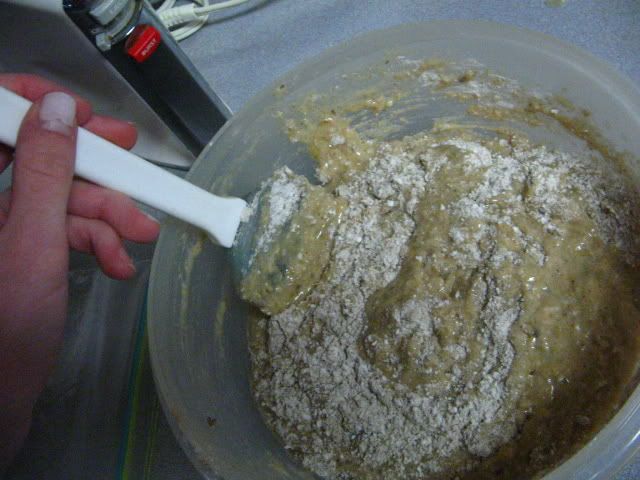 pour this into the dry stuff, and mix together gently until everything is wet. toss in the almonds, and pour into muffin tins which have either been greased or lined.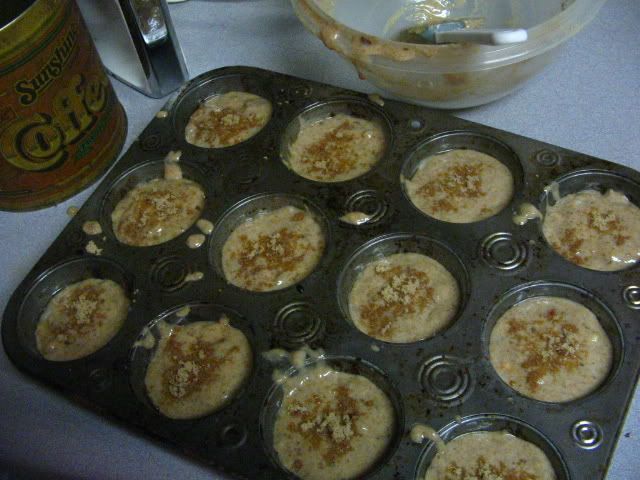 you can sprinkle the tops with cinnamon/sugar or some more almonds if you like, then pop those bad boys into the oven for about 45minutes (depending on how your oven works. some ovens take more time, some take less). toothpick test, and when it comes out clean, set these muffins free from their firey cage.
let them cool in the pan for around 10 minutes, then set them on a wire rack to cool. they're pretty cake like, so you can enjoy them with or without whatever topping you like. assuming they last long enough for you to find a topping. and now for no reason at all, a picture of my dog.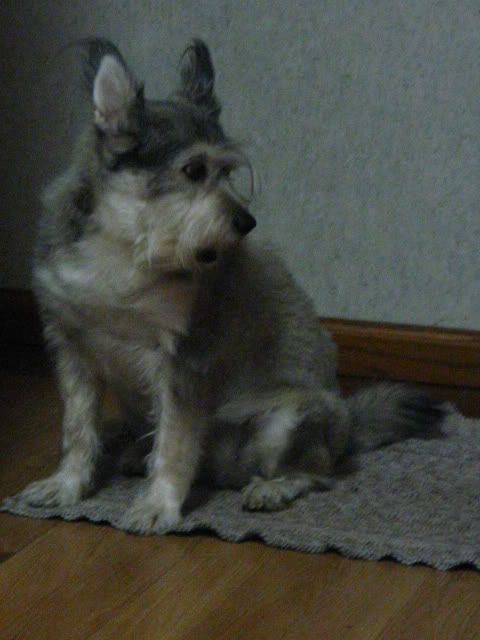 enjoy!!!