these are pumpkin chocolate chip. i frosted them with cinnamon icing- recipes are from vegan cupcakes take over the world. i was really pleased with how they came out.


ingredients:
1 cup canned pumpkin
1/3 cup oil
1 cup granulated sugar
1/4 cup soy milk
1 teaspoon vanilla extract
1 1/4 cups all purpose flour
1/2 teaspoon baking powder
1/2 teaspoon baking soda
1/2 teaspoon ground cinnamon
1/4 teaspoon salt
1/2 cup chocolate chips

1. preheat oven to 350
2. stir together pumpkin, oil, sugar soy milk, and vanilla. sift in the flour, baking powder, baking soda, cinnamon, and salt. stir together with a fork, then fold in chocolate chips.
3. fill liners 2/3rds full. bake for 22 to 24 minutes.

cinnamon icing:
1/2 cup confectioners sugar
1/2 teaspoon ground cinnamon
2 tablespoons margarine; melted
1 table spoon soy milk
1/2 teaspoon vanilla extract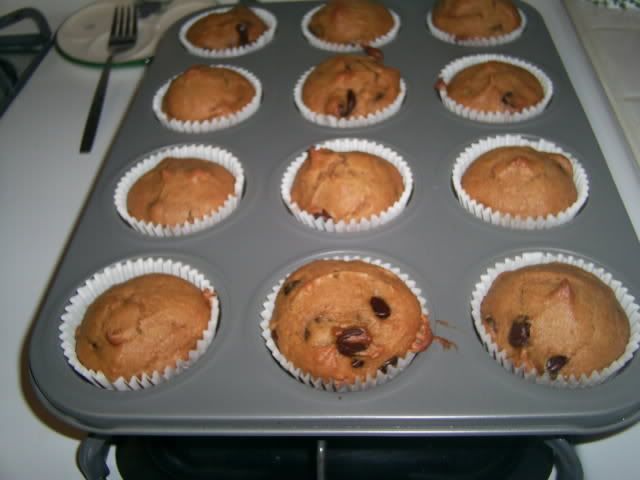 without icing.