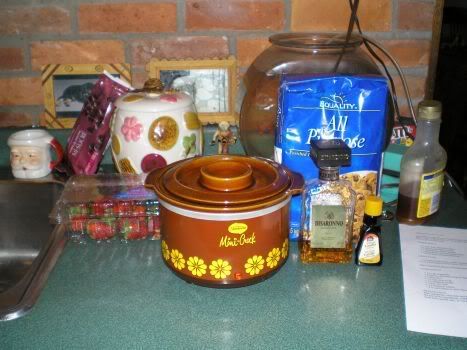 Guess how I celebrated the New Year's....



Vegan Chocolate Fondue
INGREDIENTS:
1/4 cup margarine
8 ounces chocolate chips or dark chocolate
2 tbsp flour
1/2 cup corn syrup
1/2 teaspoon vanilla
2 tbsp soy milk
1/2 teaspoon vanilla
1/4 cup Kahlua or other flavored liqueur (optional) (Note - I used hazelnut liqueur)

PREPARATION:
Melt margarine, chocolate and milk together in saucepan. Once melted, remove from heat, add the rest of the ingredients, combine well and transfer to fondue pot to keep warm. Serve with fresh fruit, pound cake, or sweet bread.
from
About.com
l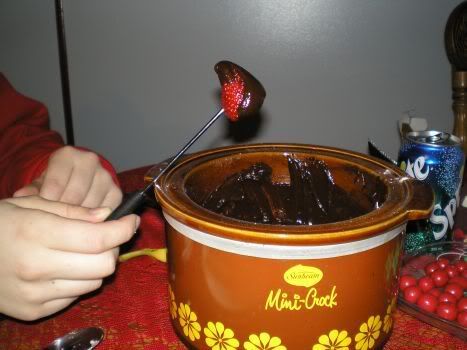 The strawberries and chocolate were a delicious combination, but my friends and I thought that the pineapple and chocolate combination was cloyingly sweet. Next time I would offer some other types of berries too, and some cubes of white cake, and maybe a tray of "buttery" shortbread cookies. :)