I recently got my hands on the most amazing cookbook, Vegan Cupcakes Take Over the World. Seriously guys, if you don't have it already, you are missing out so, so hard.
Anyways, to celebrate having such a delightful new book in the kitchen, my housemates and I had a cupcake party a few nights ago.

Here are some photos of the goods: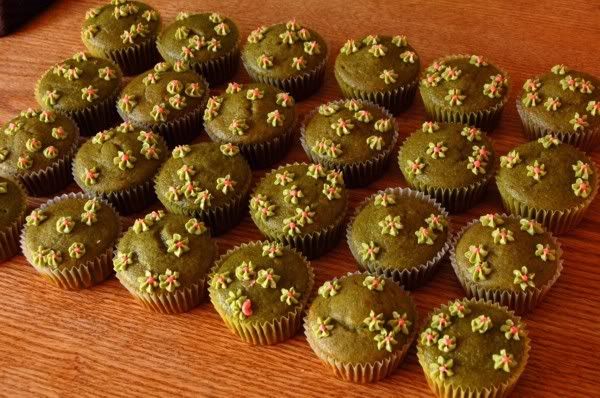 Green Tea cupcakes...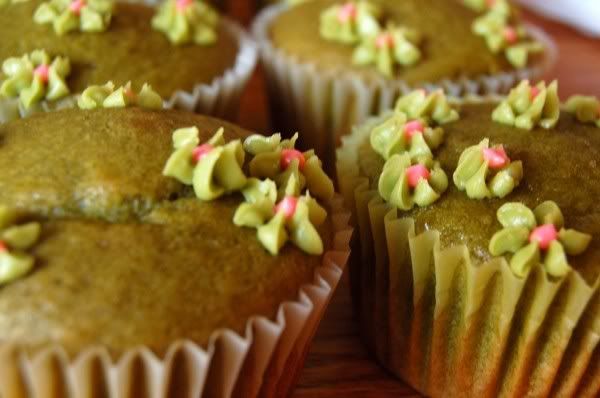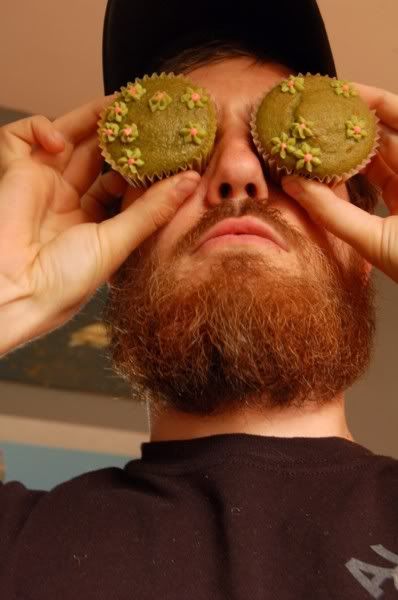 Chai cupcakes with vanilla buttercream frosting.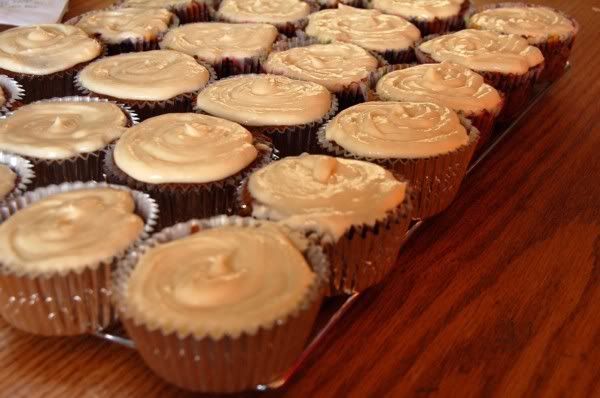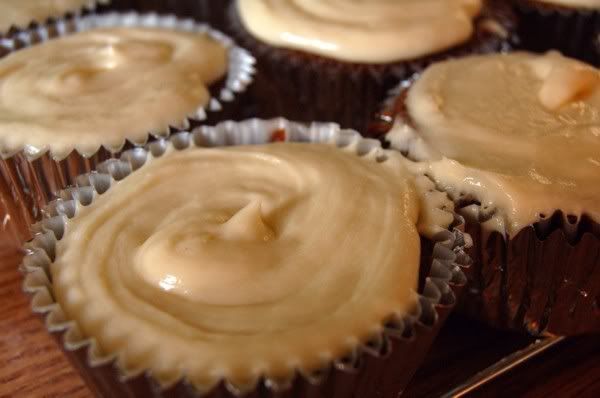 Brooklyn vs. Boston Creme... with babies.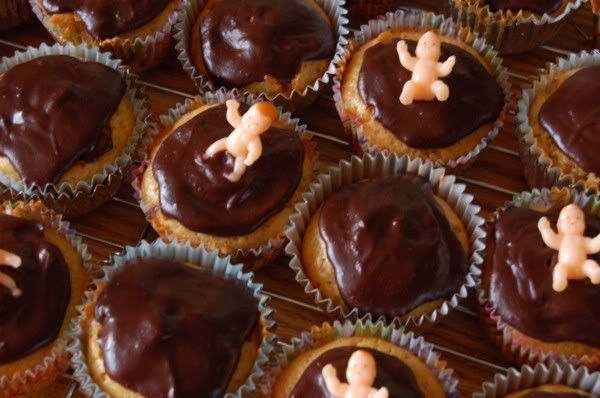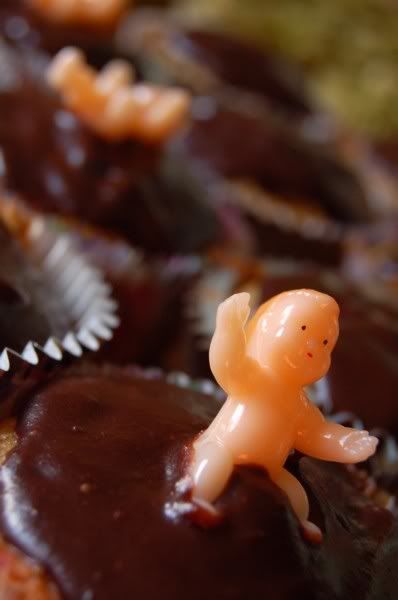 72 cupcakes in all, split between about 15 people.
It was a wild night. :D