Veggie, lime, & cilantro soup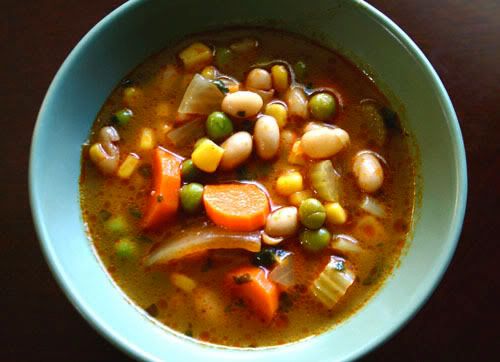 3 TBS of oil
2 carrots, chopped
1/2 onion, chopped,
3 stalks of celery, chopped
1 TBS of garlic powder
1 1/2 TBS of chili pepper

5 cups of vegetable broth
1/2 bag of frozen corn
1/2 bag of frozen peas
2 cans of Great Northern beans, drained and rinsed


Heat the oil in a pan then add in the carrots, onion and celery along with the garlic powder and chili pepper and saute for 5 minutes. Add the broth, corn, peas, and beans and let simmer for 20 minutes. Squeeze juice from one fresh lime and stir in a generous handful of fresh chopped cilantro. Now eat it up!