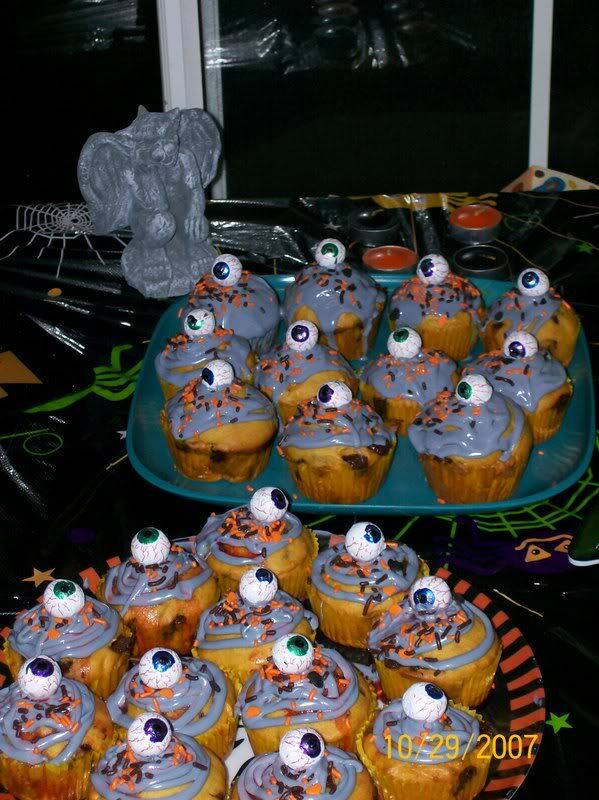 This is the first time I've thrown a Halloween party and it went great!
It wasn't 100% vegan, but I'm pretty sure I was the only vegan there so it was fine with me.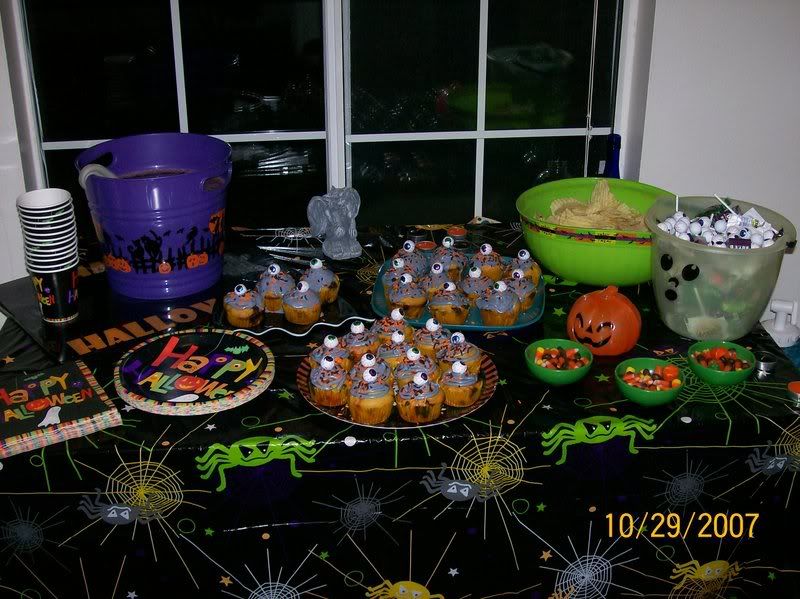 There was punch in the bucket on the left (pomegranate blueberry juice and 7-up), vegan cupcakes with Pillsbury icing, Halloween sprinkles, and chocolate eyeball candies (they are the pumpkin chocolate cupcakes from VCTOTW!), potato chips, a bucket of mostly vegan candy, and some candy corn.

Now all I need is more excuses to make more yummy vegan cupcakes!!