Each year, my best friend makes a giant array of Christmas treats and delivers a box to everyone on her list...






The vegan treat box. Includes:

-Mini Chocolate Peanut Butter Bombes (from VCTOTW)
-Some sort of caramel popcorn clusters with candy sprinkles
-No bake cookies
-Bite-sized cheesecakes with strawberry glaze
-Chocolate fudge
-Apple crisp (in the muffin tins)
-Peanut brittle
-Chocolate-covered chex mix/pretzel combo (like "white trash". only.. with regular chocolate. not sure if it has a name.)
-Shortbread cookies with fun icing! (spearmint, and raspberry)
-Plain shortbread cookies in the middle.


AS IF THAT WASN'T AWESOME ENOUGH...

I got a nice shiny box with this label on it: (sorry, its really blurry!!)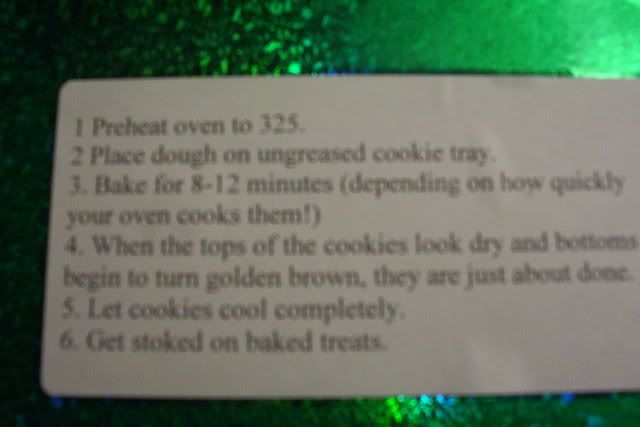 Opened up...




Frozen cookie dough balls!! From top to bottom: Oatmeal raisin, Pumpkin Spice, Chocolate Chip and some sort of Chocolate kind I haven't tried yet.


So excited to pig out on all of this. YUM.
Just thought I'd share with you all in case it helped spark some creativity for those last-minute holiday gifts!