So I actually cooked for the first time in about forever. I made the lentil loaf from http://www.myvegancookbook.com/recipes/recipe.php?id=16 and the mashed potatoes with Punk Rock Chickpea gravy from Vegan with a Vengeance. I also had some mixed veggies! I did the loaf in mini loaf pans. Makes it easy for me to portion myself.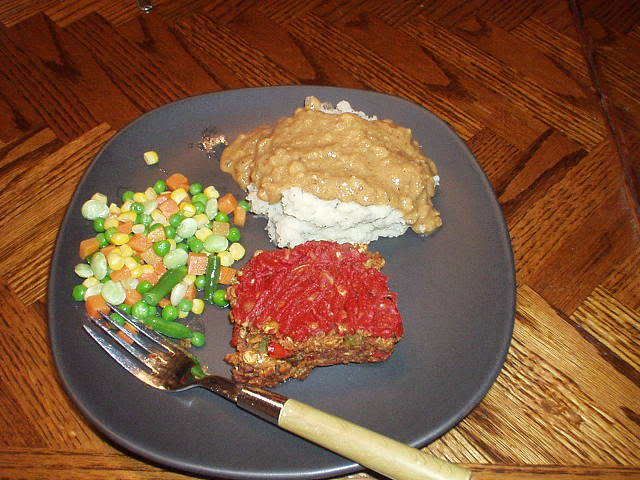 Then I made cupcakes! I used the Basic Chocolate recipe and Vegan butter cream frosting from Vegan Cupcakes Take over the World. But I used the Strawberry Tall cakes variation for the Vanilla cupcakes. I like chocolate and strawberries together and wow are these and amazing combo!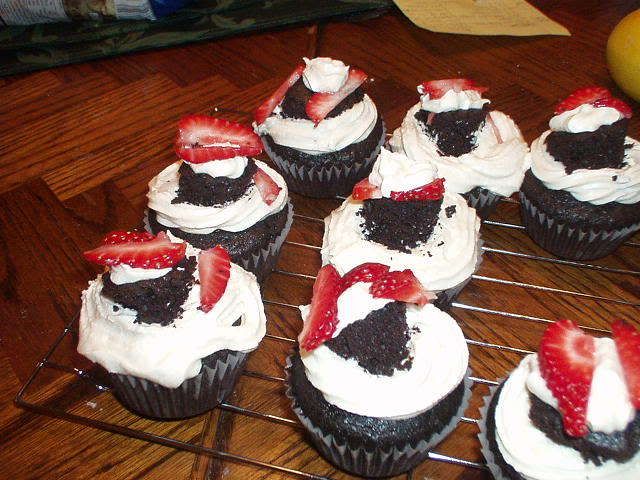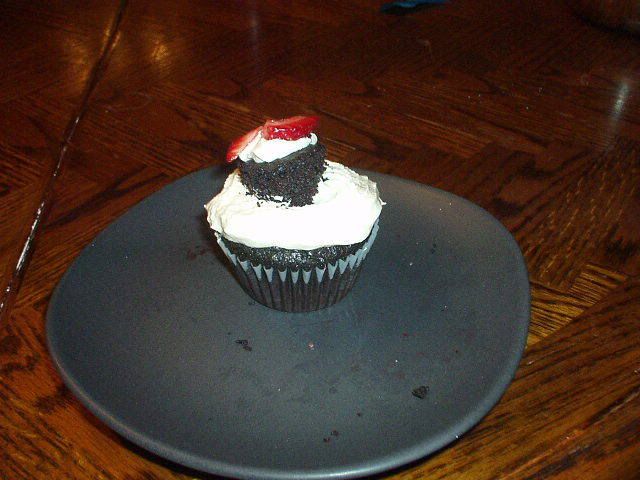 So now I am going to put myself into a sugar induced coma. :D And since no one will try anything I make they are all mine.

EDIT
HAHA! Victory is mine! The ten year old got ahold of a whole cupcake and ate it and bugged the hell out of the adults til they caved. Now they are picking out recipes to try next time. MWAHAHA! VEGAN CUPCAKES WILL TAKE OVER THE WORLD!!!!!!!