Hi guys. I recently cooked my boyfriend his dream birthday dinner, and thought I'd share some pictures. Please keep in mind that I just have a lousy little camera phone and pretty bad lighting, but hopefully the food still looks yummy. :- ) Hopefully these ideas will be helpful next time you are planning on cooking some asian food!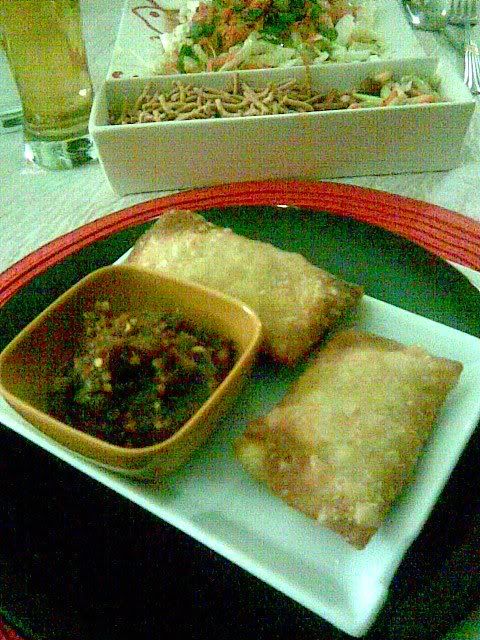 Homemade "egg"rolls with a spicy peanut sauce
Asian style cabbage salad. So good!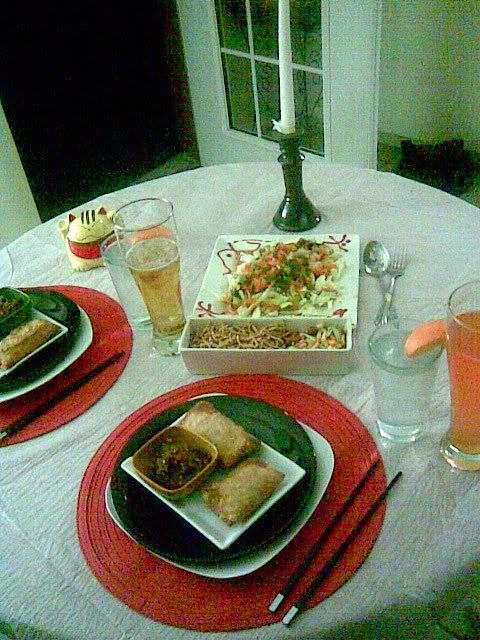 Trying to make a somewhat Asiany looking tablescape on a super low budget. hehe.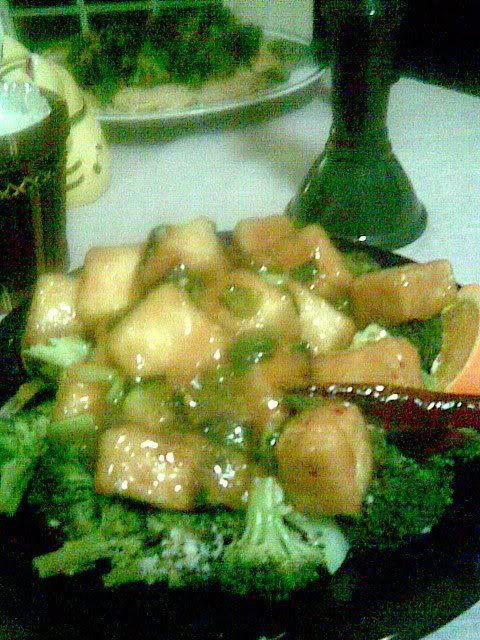 General Tsao's Yumfu!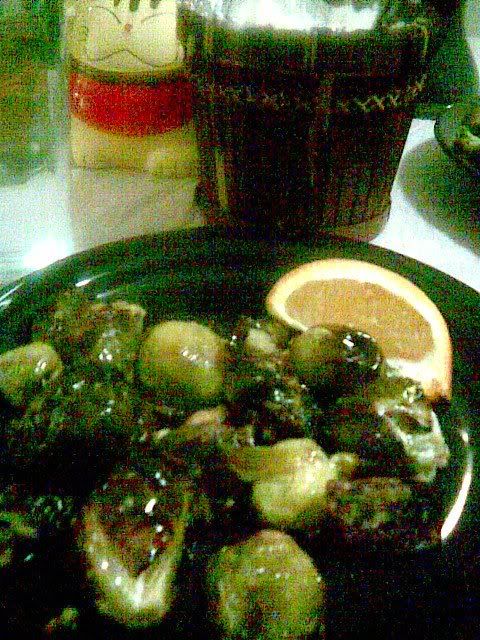 Gingery-garlicky brussel sprouts!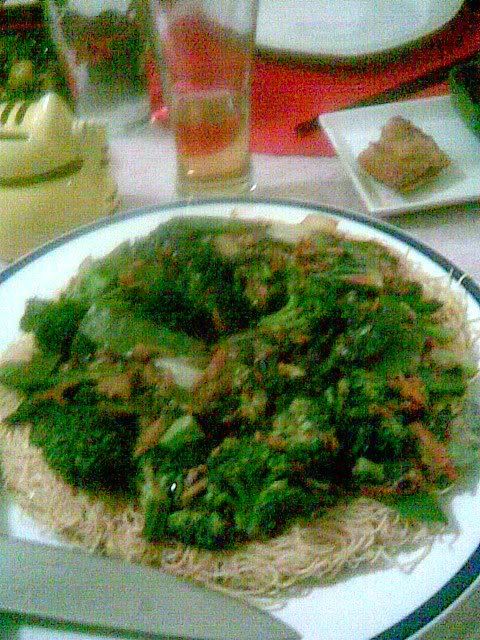 Authentic style chow mein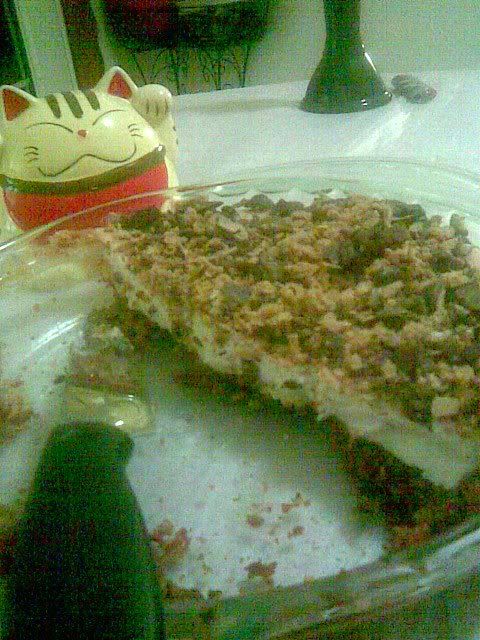 Grand Finale: "butterfinger: style cheezecake! It was so good, we couldn't wait to eat so the picture had to wait. :- )