Okay. So I made the strawberry muffins from this post I made in vegancooking
And I subbed 1/3 c. applesauce. Sort of.

See I am apparently having a stupid phase and added 2 c. soymilk (something I can't AFFORD to do) so I panicked and added enough of everything else to "fix" it and half-doubled my recipe. Things didn't mix up totally well but they taste pretty good. The texture is off and I can't say whether it was the oil sub or the fiasco I caused by not paying attention to what I was doing. (FYI I also neglected to mix up my lunch properly when I made it and it was totally wonky too. I'm having issues.)

however they are ok. They LOOK fantastic and such...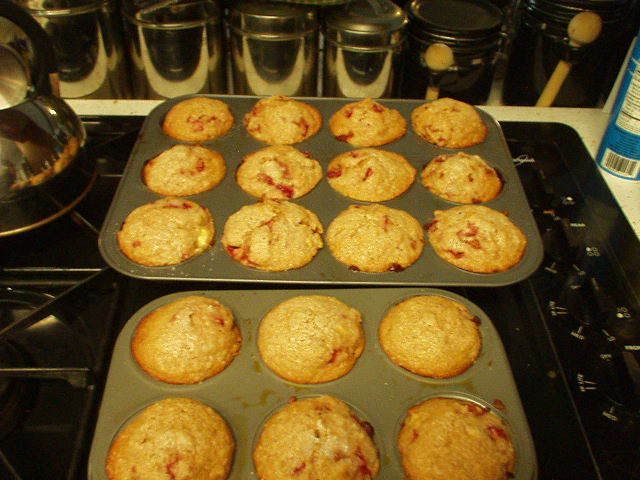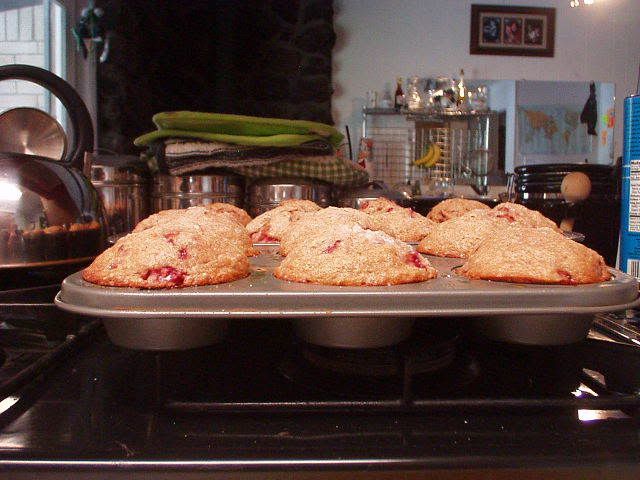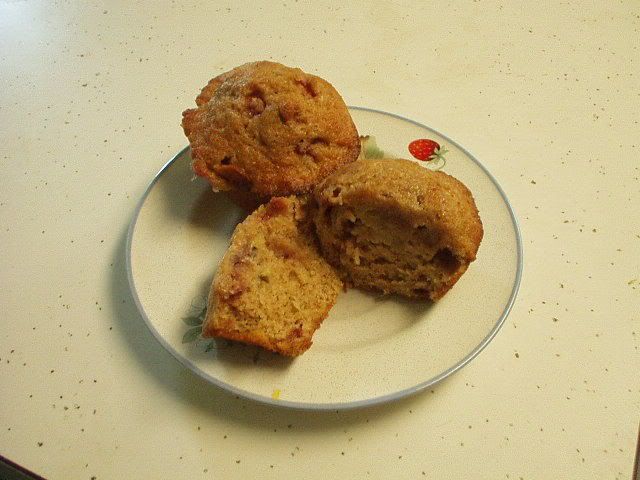 I said I'd let ya'll know how they turned out...so uh, yeah. Lets all hope my head works itself out before I blow up the kitchen or something. haha. To re-illustrate how "dumb" I am these days, I just posted this to my personal journal instead. When I went to edit tags...I was confused cause it wasn't on my friends page. I am totally gone.