we had potlucks every week for something like 2 and a half years here in michigan, and there was usually a fruit bowl, but with canned fruits with syrrup involved. i never ate any and then a couple years later i felt determined to make an amazing fruit bowl.
obviously simple, but i have to share what has been a source of joy for me lately!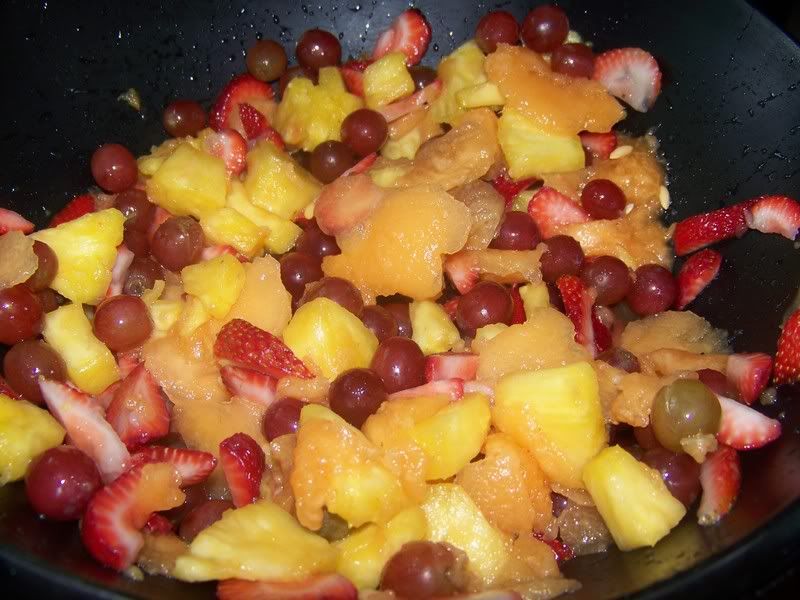 (this is after it had been demolished a bit!)
FRUITBOWL PARTY!!!
FRESH:
-stawberries
-pineapple
-cantaloupe
-grapes

chop all, serve in cataloupe shells and drink the juice that collects. my favorite breakfast!!!