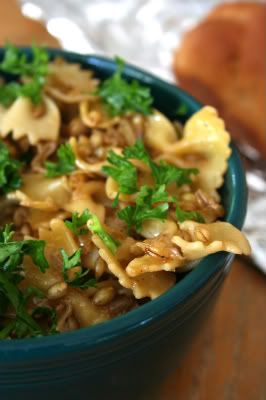 For the kasha varnishkes, I used mainly the following recipe, from here. My kasha was already toasted, so I skipped that step. I added a little bit of cumin to the stir fry, which another recipe suggested. I topped the dish with fresh parsley. Instead of water or vegetable broth, I used vegetable bouillon mixed in water. Also, my kasha took a long time to get tender. Maybe next time I would soak it first although I've never heard that it's necessary to soak it.

Ingredients (use vegan versions):

1 cup dry whole buckwheat groats (kasha)
2 cups water or vegetable broth
2 tablespoon vegetable oil, preferably olive oil
1 medium onion
4.5 oz jar or 5 oz fresh mushrooms
half small head of cabbage, shredded
2 tablespoon soy sauce
2 tablespoon balsamic vinegar
1 cup uncooked eggless bowtie pasta (farfalle)

Directions:

Heat large dry skillet until hot. Begin to boil water or broth in saucepan. Rinse kasha in fine mesh strainer. Dump wet kasha onto preheated skillet. (It should hiss!) Toast kasha, stirring until dry. Slowly pour toasted kasha into boiling water. Immediately turn down heat and simmer kasha uncovered until liquid is absorbed. Remove from heat and let dry somewhat. While kasha is simmering, place oil into now empty skillet and heat. Place onions, mushrooms, and cabbage into preheated oil. Stir fry until done to your liking, adding soy sauce and balsamic vinegar along the way. Prepare pasta according to package directions. Pour kasha into skillet and stir with vegetables. Add pasta and mix in. Serve while hot. This is an Eastern European/Jewish dish traditionally prepared with eggs, which I have omitted.

Serves: 4

Preparation time: 45 minutes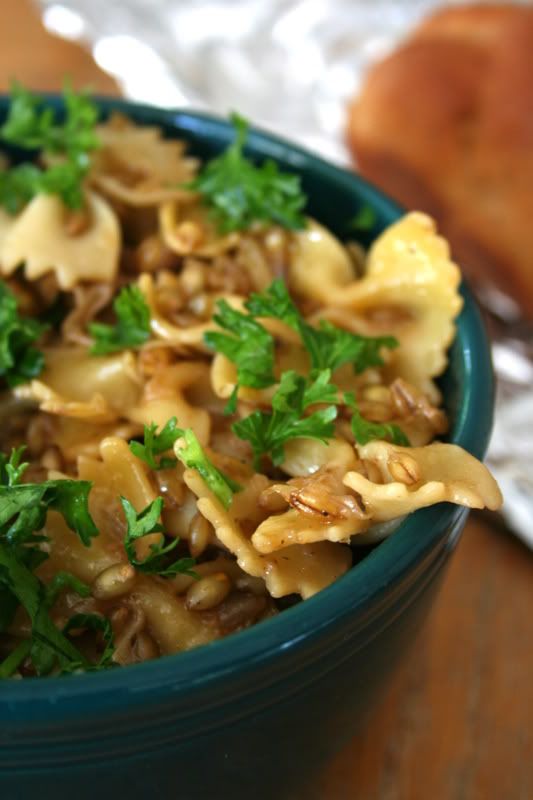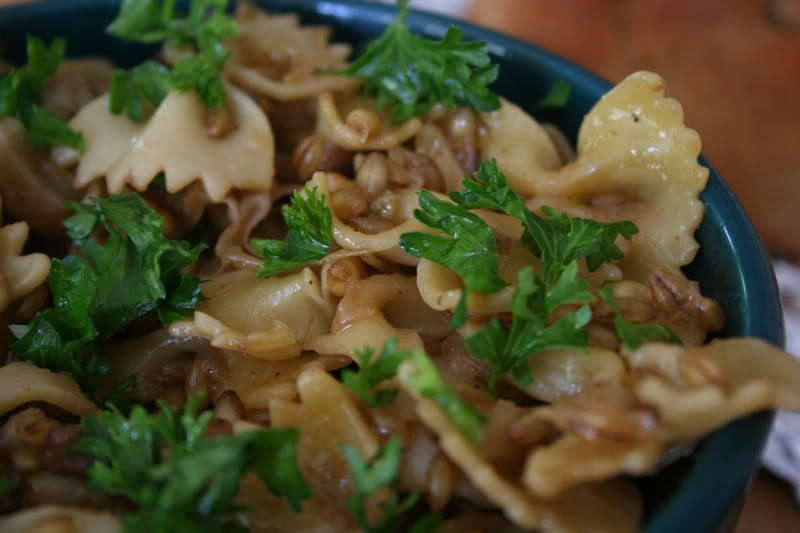 Also, I recently posted a recipe and pictures for vegan challah here. Some people commented that they didn't like bananas. This time I used applesauce for one of the loaves. It was just as delicious, but less sweet. If you'd prefer it sweeter, maybe add some more sugar to the applesauce before you mix the ingredients. The loaf also seemed to take longer to cook, but I don't know if that's because of the applesauce. As you can see, this time I made six-strand challah. Just make six strands instead of three, and follow this pattern: 6->1,2->6,1->3,5->1,6->4,2->6,1->3. In other words, if the strand positions from left to right are 1, 2, 3, 4, 5, 6, then you start by moving the piece in the sixth position to the first position, and so on. Here's a video that demonstrates it.