To my vegan brothers and sisters - <3







The Gear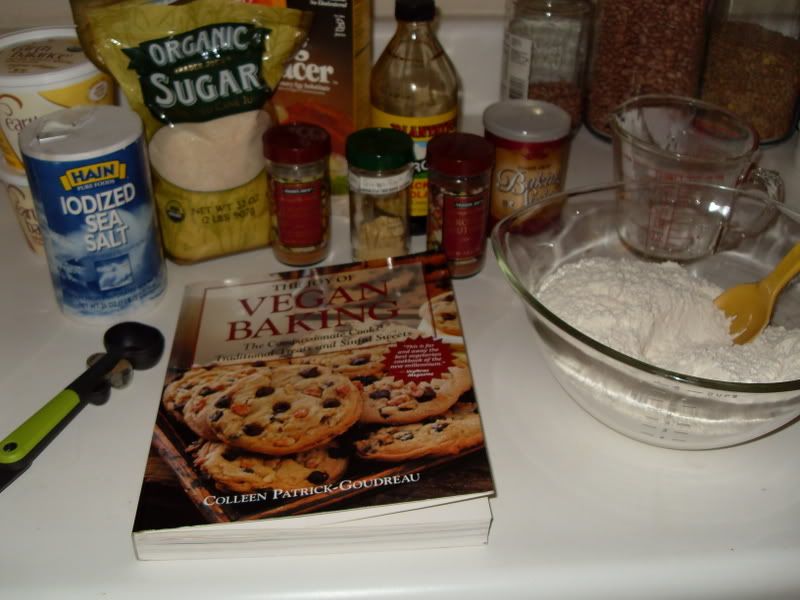 Dry & Wet



The Goods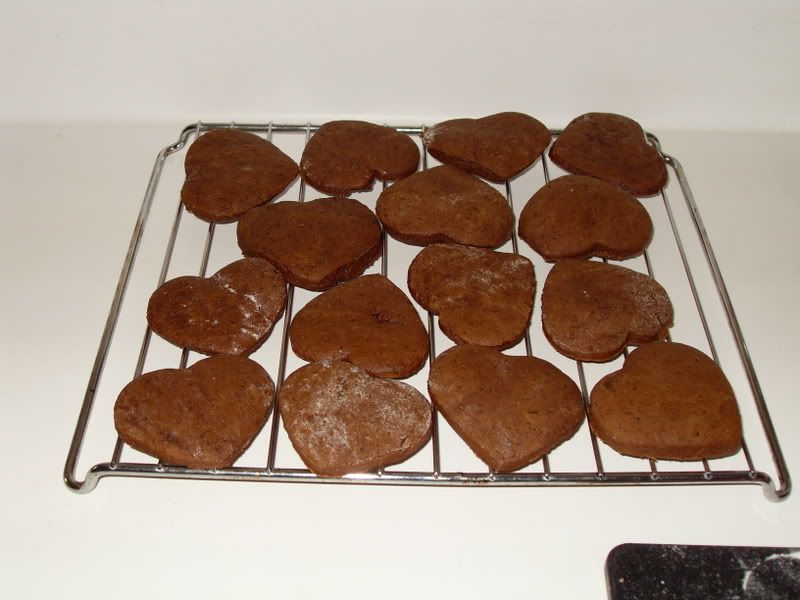 Gingerbread Cookies
The Joy of Vegan Baking

*Advanced Preparation Required*

Ingredients
3 c. flour
¼ t. salt
1 t. baking soda
2 t. ground ginger
1 t. ground cinnamon
¼ t. ground nutmeg
¼ t. ground cloves
½ c. butter (of your vegan choice)
¾ c. sugar
1 ½ t. egg replacer
2/3 c. molasses

In a bowl, sift or whisk together the flour, salt, baking soda, ginger, cinnamon, nutmeg, and cloves. Set aside.
In the bowl, beat together the butter and sugar until light and fluffy (3 to 4 minutes). Add the egg replacer powder and beat for another minute. Finally, add the four mixture and beat until you have a smooth dough. Add water (1-2 teaspoons, but I used about ½ cup) to get the right consistency.

Divide the dough in half and wrap each half in plastic wrap. Refrigerate for at least 1 hour or overnight.

Remove one-half of the chilled dough. On a lightly floured surface, roll out the dough to a thickness of ¼ inch. Keep turning the dough as you roll, making sure the dough doesn't stick to the counter. If the dough gets too warm, making it hard for the cut-out cookies to keep their shape, simply refrigerate it again for about 10 minutes.

Cut out the cookies using cookie cutters and transfer to the prepared baking sheets. Bake for 19-15 minutes (depending on size), or until they begin to brown around the edges. Remove from the oven and let cool on the baking sheets for a few minutes before transferring to a wire rack to finish cooling.

Yield: 3 dozen cookies.

Serving Suggestions & Variations
Frost with Royal Icing if desired. Store frosted cookies between layers of parchment paper or waxed paper.