so, I love falafel. When I was young I hated it, I don't know why but then one day I had one for lunch and since then I haven't stopped craving them. There are thousands of shwarma places in Toronto but as cheap as they are, I'm too poor to spend that much money on my copious falafel addiction.


YOUWILLNEED:
1 cup dried chickpeas, soaked overnight
a medium sized handful of parsley
half an onion. save the other half to use as a 'veggie'
3 cloves garlic
1 tablespoon lemonjuice
2 teaspoons each cumin and coriander
salt and pepper
olive oil (for the pan)
veggies (lettuce, tomatos, pickle, whatever you like), flatbread and tahini sauce (recipe below)

Blender or food processor, skillet or oven or deepfryer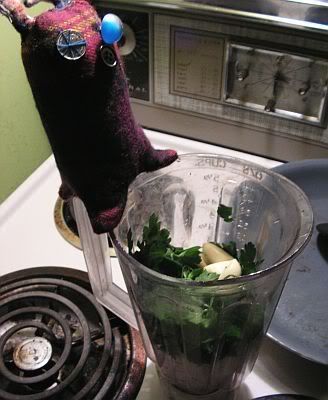 1. If you have a food processor or a really good blender you can skip this step and just put the chickpeas, onion, parsley and lemon juice all together at once. If you have a blender, put parsley, lemonjuice, onion and garlic all together and blend.
you could just mix it in with the chickpeas but it makes it harder for the chickpeas to get ground up.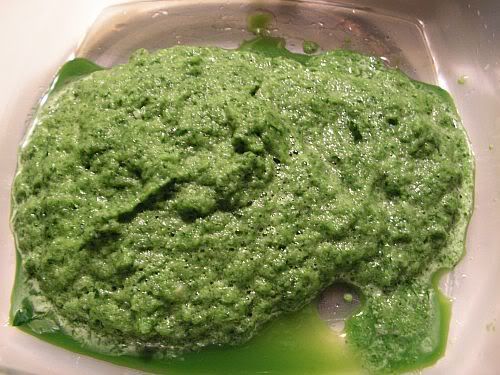 2. put the blended mix aside in the bowl or whatever that you're using to mix the falafel.
3. grind up the chickpeas in your blender or food processor. If you're using a blender I suggest doing this in really small batches. its tedious. I'm sorry.
The chickpeas should be the texture of breadcrumbs.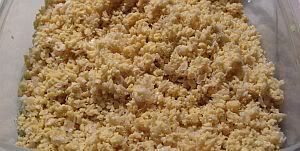 4. Add the cumin, coriander, salt and pepper.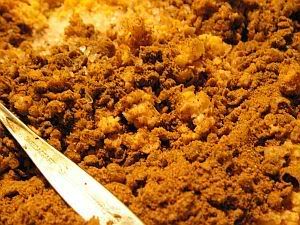 5. Mix with the parsley goo.


6. To cook the falafel you can either do it the traditional way (deep fry), the nontraditional way (my way) or in the oven, which eliminates almost all the calories and is the least messy. Just drizzle a little oil into a glass pan and drizzle a little more over the patties and put them in the oven at 375 for 10-15 minutes a side.
So, my way:
I don't shape my falafel into the traditional balls because they're hard to cook in a skillet. More surface area = more crunchy bits. more crunchy bits...are delicious. So I shape my falafel into patties. I put them in a skillet on medium heat with a drizzle of oil.


let cook for 5-7 minutes. Try not to mess with them too much or theyll fall apart.

Now is a good time to make tahini sauce.
1/3 cup tahini
1 Tblspoon lemon juice
1 clove garlic
salt, pepper, water

press, mince or grate the garlic clove. mix everything together except the water. Add as much or as little water as you'd like. I personally like my tahini a yogurty consistency, while some people like it runnier. to each his own.

7. flip the falafel. press down gently but don't squish them.


let cook for 5 minutes.

8. ASSEMBLE!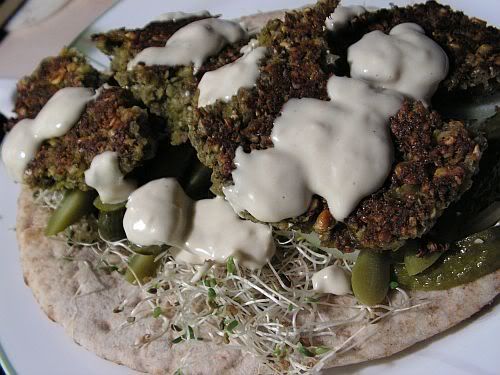 so for the price of a falafel sandwich at a restaurant you could make a whole lot of sandwiches yourself.
Also, I have been using one of them earthchef pans with the ceramic instead of teflon and let me tell you, its friggin amazing. if you need a new pan, get one of these. plus, they plant a tree or some other hippie crap.*

*its a joke, people.