My dad use to make these for us as a kid and they are so good. I made them tonight for valentines and thought I would share.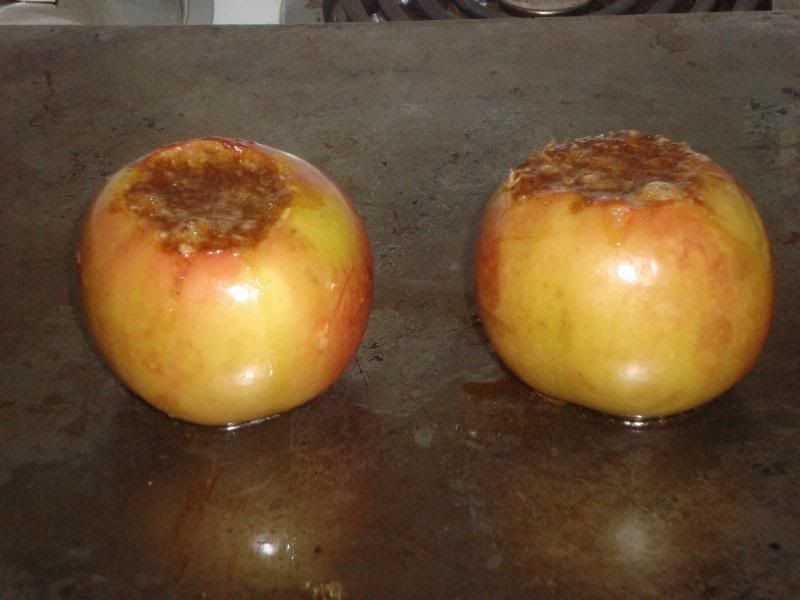 I used Macintosh apples as they are the best kind of apples to use for this, I've tried others and they just don't turn out the same.

Prepare filling first. I just threw things together so measurements are not exactly accurate.

Filling.

1 tbsp soy margarine
1/4 cup oats
1/4 cup brown sugar.. I used splenda brown sugar because it's all I have, either will work fine.
1 tsp cinnamon

Mix together until blended well.

Core out apples so that the are like a bowl then pack filling into them to the top. Put on a cookie sheet with edges as some spillage may occur. Cook for 15-18 minutes at 375∘

Enjoy!!