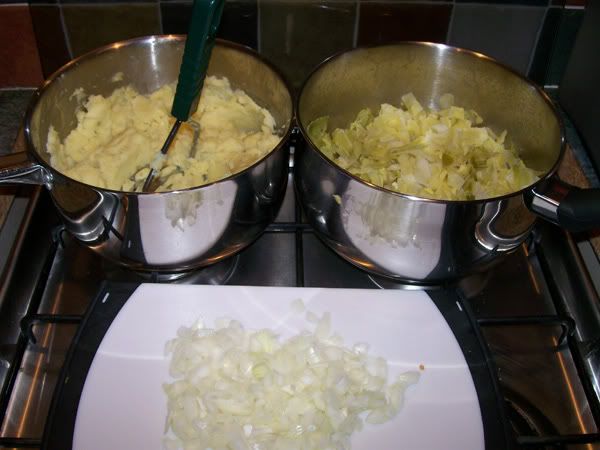 I like trying to figure out alternative takes of "traditional" Irish foods(maybe I should get out more!).

Colcannon (side dish)

Ingredients:

500 grams potatoes, peeled and boiled
500 gram kale or cabbage, washed and chopped
2 large onions, chopped
2 tbspoons vegtable oil
¼ pint Soy milk
salt & pepper to taste
dash of nutmeg

Directions:
Boil the cabbage and potatoes in seperate pots until cooked. Saute the onions in the oil. Drain the pots with the cabbage and potatoes until they are completely dry. Mash the potatoes then stir in the onions and Soy milk then add the cabbage and seasoning to taste.