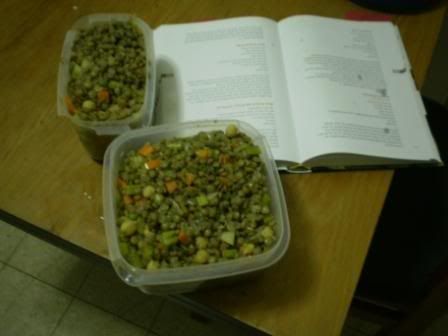 what you need: 500gr of green lentils
2 medium onions
4 garlic cloves
1 celery
2 chopped carrots
1 small orange/red/green pepper
quite a lot of chopped parsley
1 lemon
olive oil
salt & pepper

how to cook: pour half a coup of olive oil into a pot and steam the vegetables in it (all besides the parsley) until the onions become transparent. When that's done, add the spicing. While you're doing that, cook the lentils until they're nice and soft. Mix the two together and then add the parsley and juice squeezed from the lemon.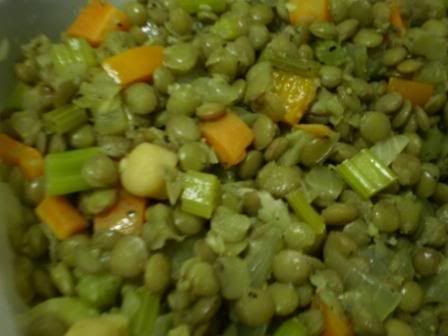 (the chickpea is there because my boss made some (terribly bland) chickpeas to nibble on and I had nothing better to do with them.)