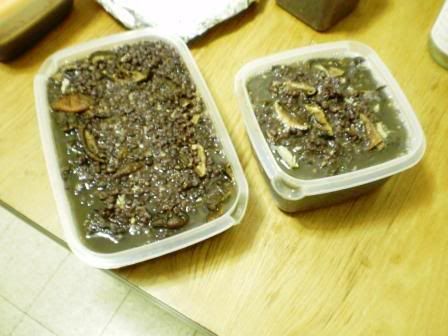 What you need:
appx 500gr of azuki
1 pack of dried shitake mushrooms
raw salt
bluntly chopped black pepper
10-6 garlic cloves
caraway in seeds or chipped
canola oil

How to make: Cook azuki until they're prepared I like my azuki mushy but you can also cook them until they're slightly el dante. Add the spicing and oil to the cooking water. Chop shitake to long slices (rather than cubes) and add to the mix. Cook a little bit more until the shitake soaked up the water. Eat the yum.