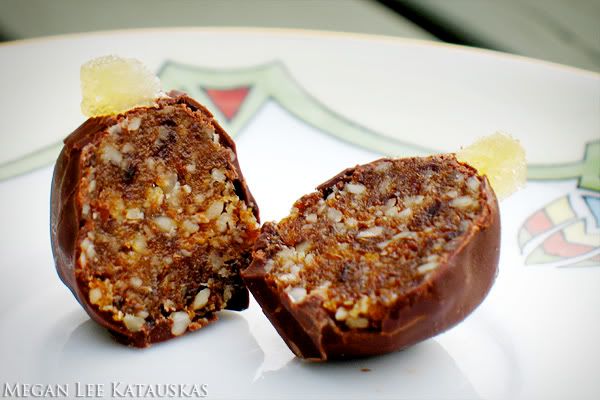 These are simply the best truffles ever. Not only because the flavor is the perfect blend of sweet, salty and festive, but because they're actually pretty darn good for you.





Recipe from pumpkinandpomegranate.com

Ingredients:

* 1 C. Almonds
* 1 C. Walnuts
* 1/4 C. Raisins
* 3/4 C. Prunes*
* 1/2 C. Pitted Medjool Dates*
* 1 tsp. Vanilla Extract
* Zest from 1 Orange
* 1 tsp. Ground Ginger
* 1/2 tsp. Sea Salt
* 9-12 oz. 88%-100% Dark chocolate (or Tropical Source dairy free chocolate chips)
* Candied ginger for decorating (optional)

Method:

1. Combine all ingredients in a food processor and process until the dough can be formed into balls.
2. Form into balls, place on a parchment covered baking tray and freeze for at least an hour.
3. In a double boiler, melt the chocolate.
4. Take each frozen ball and dip in the chocolate to cover, shake off excess and set back onto the tray. Decorate with a slice of candied ginger.
5. Place the baking sheet into the refrigerator or freezer until the chocolate sets.
6. Store in an airtight container in the refrigerator.

*If the "dough" is too crumbly you may need to add more prunes and or dates. For this recipe my prunes weren't very moist so if yours are you might want to try adding less at first.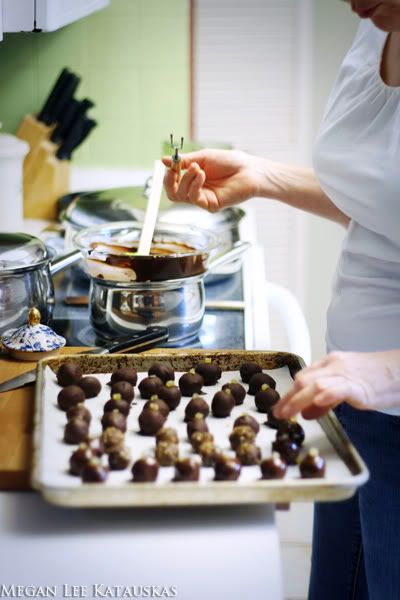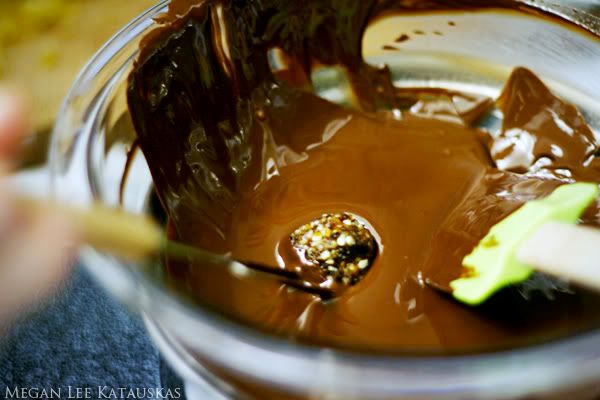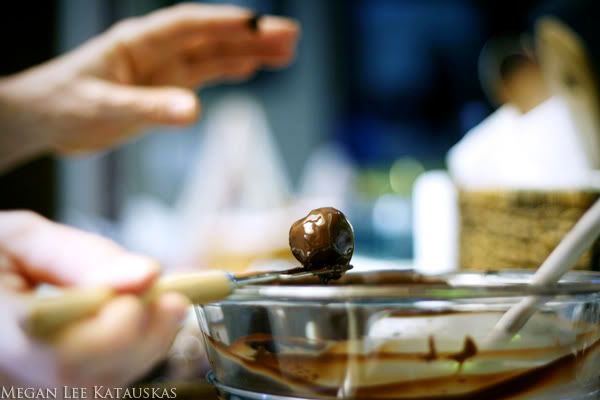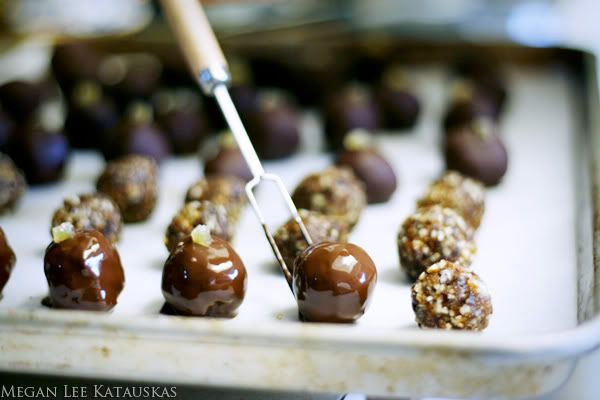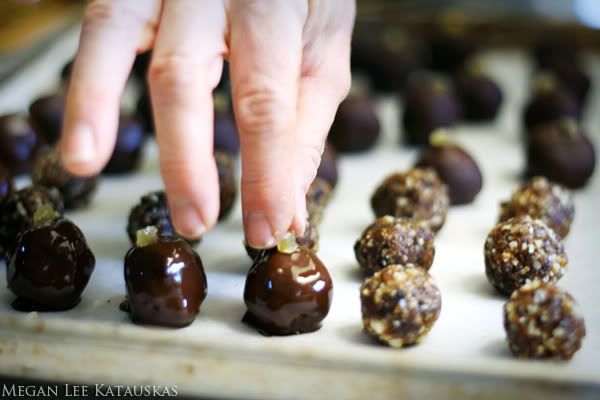 P.S. If you have left-over melted chocolate, mix in some walnuts, pour it on a parchment lined baking sheet, sprinkle with sea salt, freeze, and break into pieces.