Does anyone own Vegan Soul Kitchen?



I got it the other week and I'm really excited about it, but I was wondering if anyone has tried any recipes from it or anything. They seem a bit time consuming - can anyone confirm or deny this claim?


Oh, also, for any of you Toronto folk: Panacea is carrying Daiya cheese! They're out of stock right now but apparently there is more coming in on Friday.
This was news to me, I thought I would share for those who were also unaware.

edit: alright, I went for it according to what I had in my house.

citrus collards with raisins redux* - boiled collards sauteed gently with garlic, raisins, and OJ
candied sweet potato discs and apple slices* - sweet potatoes and apples roasted in a sweet citrus cinnamonny juice
brown rice with a dash of spice
brussles sprouts sauteed with garlic, lemon, white wine, and agave

*from the book, and the brussels sprouts were based off something in there


sooo much food! I'm bad at cooking for one.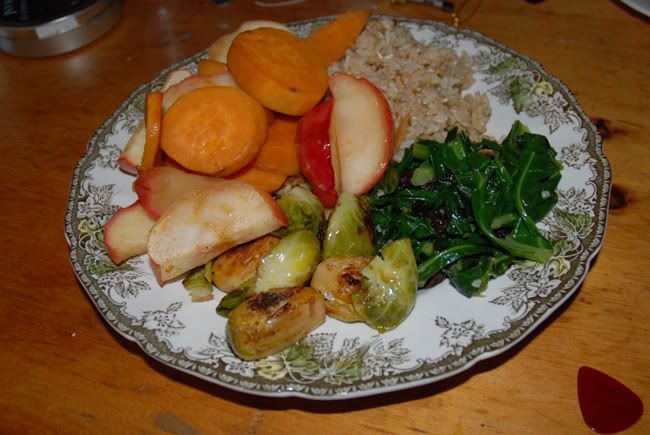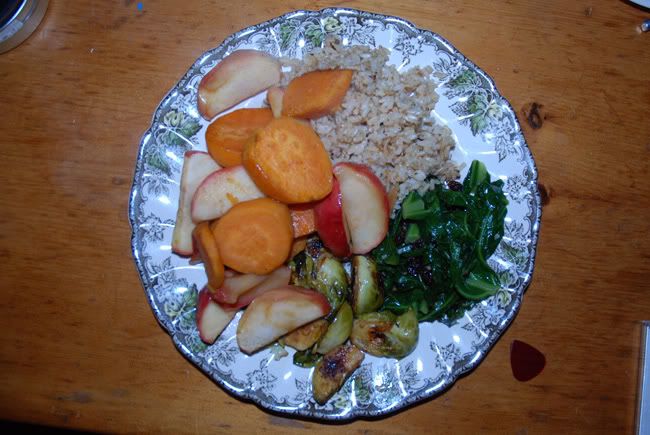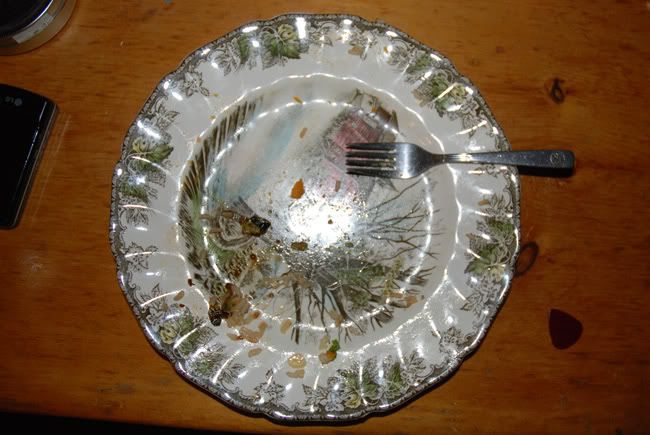 omg piggy ;_____________;

the collards were excellent, and the sweet potato&apple would have been better if I used less juice. They got a bit mushy. I sort of guessed the portions because the original recipe was enough to feed a nation, so yeah.
Yummy!