Note: someone suggested you all might appreciate this post, so I'm posting it here. Hope you enjoy! I cross-posted to
veganfoodpics, so I cut the picture here, as outlined in the community guidelines.

I'm in a snacky mood lately, and I've been wanting to make roasted chickpeas forever. After perusing some spice possibilities, I mixed a few things here and there and came up with these: Chili-Lime Roasted Chickpeas.

They're crunchy, spicy, Tex-Mexy, tangy, bright, bold, and so addictive. Perfect for devouring while watching bad TV, as it turns out!




Chili-Lime Roasted Chickpeas
---

Recipe by: Adapted from chowmama
Yields: about 1.5 cups roasted chickpeas

Ingredients:
2 15-ounce cans chickpeas (also called garbanzo beans), drained and rinsed
3-4 teaspoons chili powder*
2 tablespoons olive oil
1 tablespoon + 1 teaspoon lime juice
3/4 teaspoon sea salt
1-2 teaspoons cumin*
Pinch of dried herbs of your choice (I used a little rosemary and thyme) OR chopped fresh cilantro

*Note: start with the lowest amount of spice, then add more to taste.

Directions:
Preheat oven to 400 degrees F. Line a baking sheet with aluminum foil and spray it with cooking spray. Spread chickpeas out in a single layer over the foil. Once oven is preheated, bake chickpeas for 45-50 minutes, stirring and flipping every 15 minutes or so. Chowmama includes a note saying that the cooking times can very; the way she looked for (and thus the way I looked for) doneness is taking a few chickpeas out, letting them cool for a minute, and then biting into them. Take them out when they're really crunchy.

Near the end of the chickpeas' cooking time, combine oil, chili powder, lim juice, sea salt, and cumin in a medium bowl. Whisk to mix. When chickpeas are done, let them cool for just a minute before pouring them into the oil mixture. Stir to coat all the chickpeas well. Eat immediately, or store in an airtight container (after cooling completely) to eat later.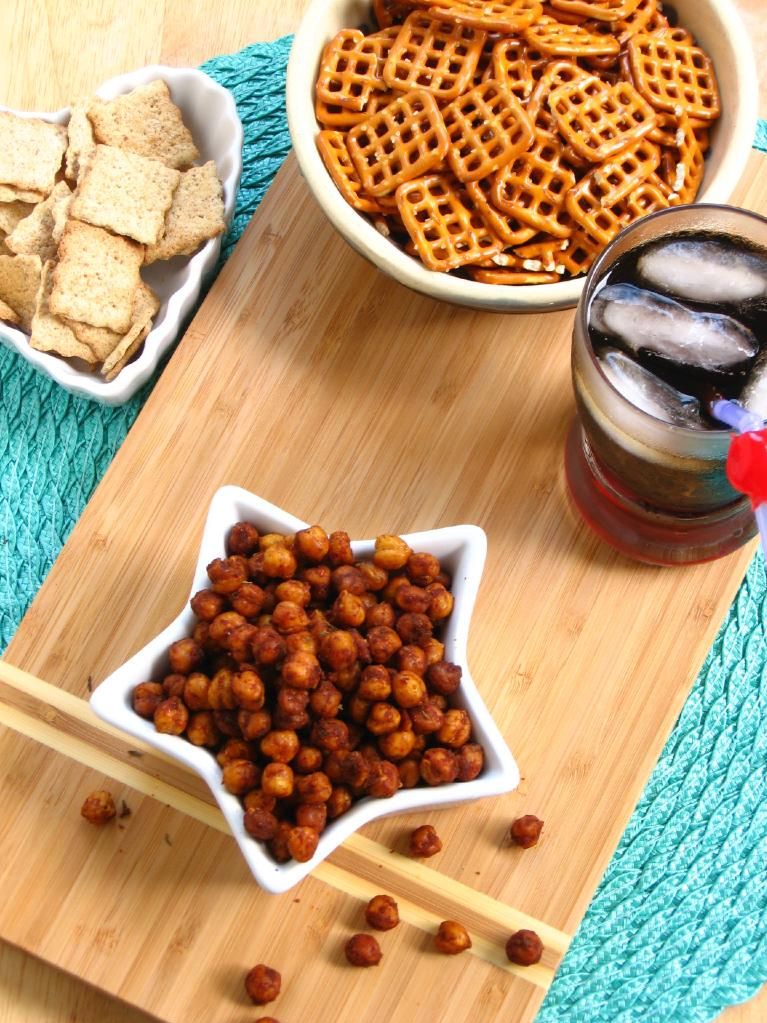 To see more Chili-Lime Roasted Chickpeas, get links to more spice combinations, and share your salty snack faves, please head over to Willow Bird Baking!

x-posted to bakebakebake, cooking, food_porn