So, I've decided to (finally) join Flicker! The motivation was the challenge to take a photo a day starting January 1 and continue to post for 365 days of the year. I decided to make mine VEGAN FOOD and have started taking photos of vegan food every day! Hopefully this can show other people how easy it is to eat vegan and how much food is really out there to eat.

FOOD HERE

Hate needlessly plugging shit, but I'm excited and wanted to share. :/

And just so this isn't only text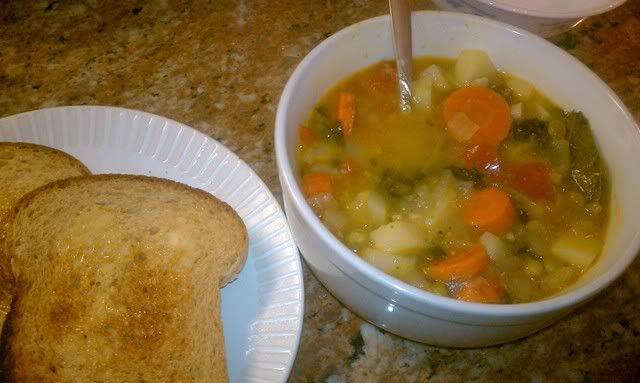 Here's some home made vegetable soup I made recently.
My new favorite ingredient in broccoli rabe. Threw it in the soup and never looked back.
I was always scared of soup ... until I realized how ridiculously easy it is to make!