Hi! Here are the results of my ridiculous hamburger birthday cake (as discussed here: http://community.livejournal.com/vegancooking/3315901.html )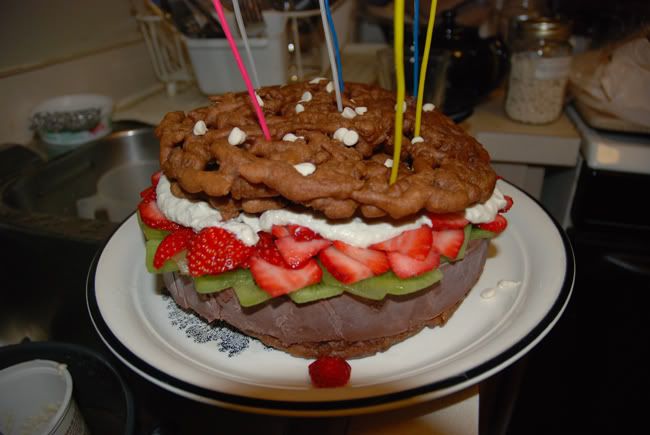 funnel cake buns (made with chocolate peppermint soymilk, I don't think it did much for the flavour in the end), So Good chocolate ice cream "patty" (with crumbled oreos mixed in), chopped kiwi and strawberry, cashew cream, and white chocolate chips on top.

The day-old reheated funnel cake wasn't awesome, but it wasn't terrible either. I don't think I would do it again, but it works in a pinch. It was pretty soggy and floppy, but baking helped. And you don't really notice it too much with the rest of the cake. I don't know, maybe I'm just being hard on myself!

Anyway, it was a success, thanks everyone for your input! I hope this inspires future stupid-cake makers.